Are you ready for the rise of antitrust enforcement?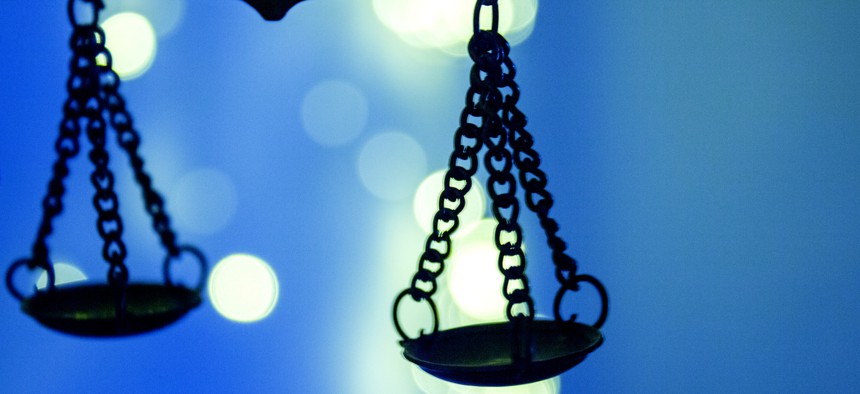 The Justice Department's opposition to Booz Allen's Everwatch deal is a warning. You need to rise to the challenge and bulletproof your next transaction.
The federal government's recent opposition to Booz Allen Hamilton's Everwatch acquisition caught many government contractors by surprise. For decades, small business set-asides have inoculated the industry's big players from monopoly accusations and opened up the opportunity for smaller companies to be acquired.
But times are changing. The Federal Trade Commission blocked Lockheed Martin's acquisition of Aerojet Rocketdyne earlier this year, the Department of Justice has created an antitrust division, and Politico reports that Northrop Grumman is a new FTC target over its 2018 acquisition of Orbital ATK.
It's clear that whether you're buying or selling, you can no longer assume that the sale is going to go through, and that traditional defenses of horizontal and vertical acquisitions aren't going to work as well as they used to. Antitrust enforcement is increasing across the board, so you need to be able to build support before, during, and after an acquisition.
Engage all stakeholders early and often
Building support is easy when everything goes right. Sellers and buyers have their financial ducks in a row, the lawyers all agree, the government gives the thumbs-up, and other stakeholders like employees, customers, and investors support the acquisition.
But if any of these players has concerns about, or outright opposes, the acquisition, things can fall apart fast.
That's one reason Peraton engaged in a surround-sound communications strategy when it made two purchases last year. The company grew from about $1 billion in annual revenue to over $7 billion, and attracted a lot of attention. Chief Communications Officer Matt McQueen made sure that company leaders regularly engaged all stakeholders, that 20,000 staff across the acquired companies and inside Peraton felt safe and heard, and that the media shared the company's narrative.
Effective communications doesn't start when an acquisition process begins. It starts weeks or months earlier because every stakeholder has a different reason to oppose, support, or be neutral about an acquisition. Employees often want security for their job, senior executives may want a buy-out or a promotion, and customers and investors may be jittery about how the acquisition will impact both companies' ability to perform.
Waiting for those concerns to bubble up to the surface automatically makes an acquisition harder because some of those concerns will eventually become public. And when the stakeholders who will benefit from an acquisition have concerns or objections, that gives the government greater leeway to block the purchase.
Make your case
The first and most important step to preparing for possible government objection to a sale is to consider why your sale is good for the industry. Don't start on the defensive – work with all stakeholders to make the strongest possible case in your legal filings and public statements.
Second, you must be able to back up your narrative. Nothing will sink your sale faster than not having the legal and financial proof of what you're saying. And even worse, if anything contradicts your claims, you can kiss the sale goodbye.
Third, have a strategy to spread your proven narrative fast and wide. Thought leadership writing and interviews, press releases, and other earned media will give credibility to your claims, as will influencer endorsements of your narrative, the sale itself, and the companies involved in the sale.
Lastly, be prepared for the government's response. Develop likely scenarios so that if any objections are raised, you can easily and quickly respond, instead of flailing in surprise.
Purchasers must keep driving the narrative
One of the downsides of acquiring companies is that the government can come back years later to unwind what you have invested millions or billions into making successful. The FTC is trying to do that to Northrop Grumman over a four-year-old purchase of Orbital ATK amid accusations of violating an agreement which led to the acquisition's approval. Politico's article also notes that the FTC is trying to break up purchases made by Meta, Facebook's parent company, eight and 10 years ago, respectively.
Breaking up the Northrop purchase would be "unprecedented," a former top Obama-era antitrust official told Politico. All the more reason for purchasers and sellers to make their case early, often, and effectively.
---
Dustin Siggins is the founder of Proven Media Solutions.