Coming Soon: The Top 100 Big Reveal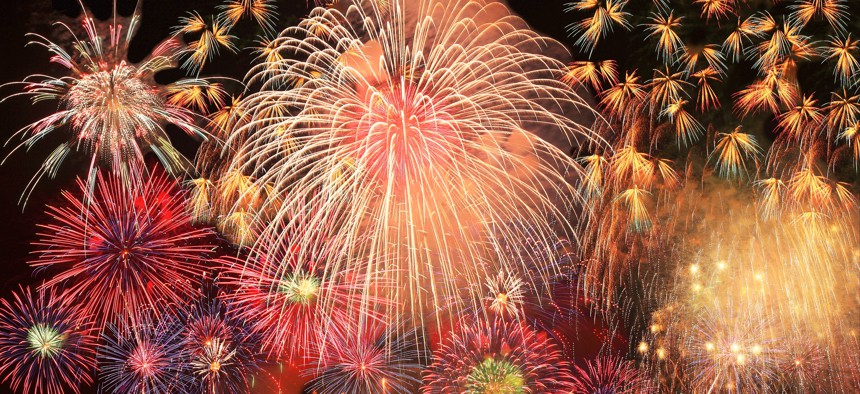 We are unveiling the 2022 edition of the rankings next week following the GAIN conference. You don't want to miss either of them.
Crunch time is here at Washington Technology.
We are inside of a week of when we unveil the 2022 Washington Technology Top 100, where we rank the largest IT and systems integrators in the federal market.
On top of that, we are participating in the GAIN conference on June 8 and the Top 100 launches that evening with a Big Reveal party after the GAIN event.
Tickets are still available. Click here for the Top 100 event and here for the GAIN event. I'll be at both. These are live, in-person events at the Capital One Hall in Tysons, Virginia.
GAIN kicks off at 8 a.m. and is produced by our sibling company GMarkU. Our speakers and panels will cover a range of topics of importance to contractors such as the future of systems integrators, partnering and innovation, growth strategies and a government buyers study.
I'm moderating the systems integrator panel at 8:30 a.m. with former Perspecta CEO Mac Curtis and former Leidos Chief Financial Officer James Reagan. We went with recently-retired executives to have a no-holds-barred discussion on the challenges integrators face.
WT Senior Staff Writer Ross Wilkers is moderating a mergers and acquisition panel in the afternoon featuring two of the most notable acquirers -- Jeremy Wensinger, chief operating officer of Peraton; and Michael Lewis, chief development officer at CACI International. They will be joined by investment banker Jonathan Kirkland from Baird & Co.
Look for a discussion that focuses on M&A trends, what buyers and sellers are looking for, and how to make the transactions really pay off.
Other GAIN sessions include market intelligence briefs with experts from Market Connections, GovTribe, The Atlas for Cities and Cypress International exploring buying trends across all of public sector -- defense, civilian, intelligence, state and local.
There also will be plenty of networking opportunities at GAIN as well.
When GAIN wraps at 4 p.m., we will transition to the Top 100 Big Reveal. Look for a Top 10 countdown and then my sit-down interview with Amy Gilliland, president of General Dynamics IT.
She's led that multibillion-dollar business for five years now, so I'll ask her about how the business and market has changed and what challenges she sees ahead.
Change is accelerating in the market, so I'm also planning to talk to her about people and culture in a time of profound change.
The Big Reveal will have cocktails and networking.
Registration is open, so sign up. Click here for the Top 100 and here for GAIN.