Is it time to rework set-asides for Alaska Native Corporations?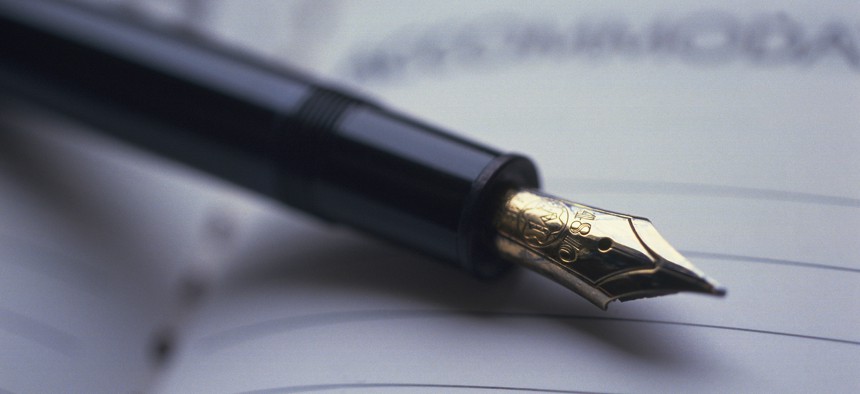 Alaska Native Corporations and tribally-owned small businesses deserve special consideration in contracting. But given their size and resources, is it fair that they compete against other types of small businesses?
It's no secret that Alaska Native Corporations and tribally-owned businesses are often treated as small businesses and are free to bid on small business set aside contracts. They also can set up multiple 8(a) small businesses to participate in those programs.
I'm not questioning the need for ANCs and tribally owned businesses to get special considerations. Their profits go back to their native shareholders and their communities. These businesses create opportunities and provide benefits that would not be available otherwise.
But sometimes I question why they are considered small businesses.
Case in point: this ongoing battle between Arctic Slope Regional Corporation and Bowhead, a business owned by Ukpeaġvik Iñupiat Corporation. Both corporations are ANCs. They are competing for a $250 million contract with the Army Corps of Engineers.
ASRC won the contract in December 2020 and Bowhead subsequently filed a protest, which led to a corrective action. After reconsidering the first award, the Corps switched it to Bowhead in November 2021. Now it was ASRC's turn to protest, which was filed in December.
Last month, that protest was dismissed as the Corps took another corrective action. A final winner has not been picked.
ASRC is the incumbent on the contract known as High Performance Computing Integration Technical Services-Restricted.
The Corps uses the contract to maintain and operating high performance computing initiatives. Services include program management, research and development support, software development support and logistics.
"Restricted" is there in the title because the contract is set-aside for small businesses.
Which is what got me thinking. Look at the two competitors. Just by their size and breadth it is hard to think of them as small businesses.
ASRC boasts 15,000 employees across six business segments: government contract services, petroleum, energy, industrial services, construction and resource development. The company lists 19 businesses as part of its government contract services unit, many of them holding the small business designation.
Bowhead tells a similar story. The Bowhead Family of Companies has nearly 30 subsidiaries and 14 are identified as 8(a) set-aside businesses.
To repeat: ANCs and tribally-owned businesses deserve special consideration because of the benefits they bring to their native constituents. But it is a bit of David versus Goliath when they compete against other categories of small businesses.
It is hard to imagine traditional small businesses mustering the resources that an ANC the size of ASRC or Bowhead can bring. It doesn't look like a fair competition.
The battle between ASRC and Bowhead drove that point home for me because there is no traditional small business in the competition. Just two larger businesses who will help the agency check the box on its small business participation.
But there is no easy remedy. This has been the practice for years and within the rules, so people hardly notice anymore.
Rather than build a separate program for ANCs and tribally-owned businesses, they are designated as small businesses and plugged into existing programs. I understand the logic, but it really is more of a square peg being forced into a round hole.
I think ANCs and tribally owned businesses have reached a level of size and maturity that they should have their own set-aside program. With greater emphasis on small business contracting, this is the right time.
That will bring more visibility and be more fair to traditional small businesses, who shouldn't be expected to compete against such large entities
Small businesses will have a more level playing field. ANCs and tribally owned companies can still bring richly deserved opportunities and benefits to their constituents by having their own set-aside contracts.