10 tips for cracking the state & local cybersecurity market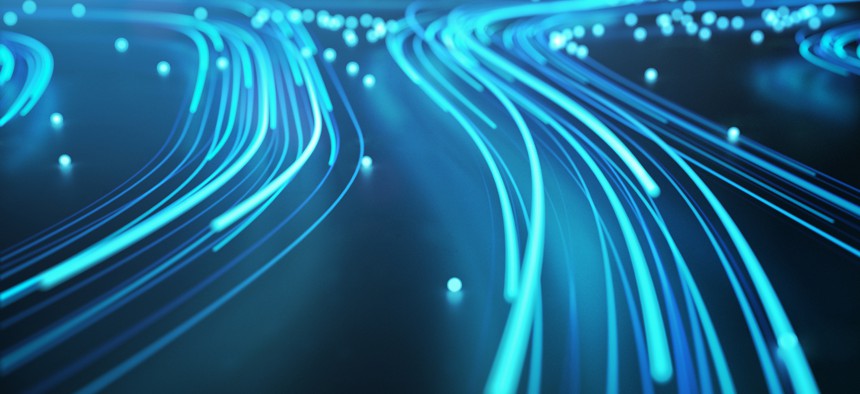 When Congress passed the $1.2 trillion Infrastructure Investment and Jobs Act of 2021, a $1 billion grant program was established just for state, local, tribal, and territorial governments. The intent is to help IT leaders modernize their organizations' networks and infrastructure so they can better respond to potential cyber threats.
These federally funded grants, which are the biggest government investment in state and local cybersecurity to date, are available in 2022. There's no better time than now to get in front of a captive audience that needs your company's products and solutions to securely meet their missions.
Take advantage of this unprecedented opportunity and help organizations secure new cyber grants by following these 10 marketing tips:
Understand the customer.
As a government marketer, you need to first understand what is driving your customer to modernize their IT networks and infrastructure. Do your research and ask questions to gather valuable intelligence about challenges and needs. In the age of COVID-19, it's almost impossible to get face-to-face time with key decision makers. Conduct surveys, interviews, and focus groups or participate in social listening to find out what the priorities are. The company that takes the time to understand their client's needs will get a seat at the table before one that doesn't take the time to do so.
Become a trusted partner.
The federal government has not shown state and local governments how to apply for these cyber grants yet and most likely, they don't have the money to hire a consultant to help them navigate the process. Your best chance at success is to partner with your potential client and share a playbook or write a business plan that will help them secure a grant. As a trusted advisor you can make it easy for the client to choose your company and secure critical funding that can enable them to safely provide valuable citizen services.
Have a long-term plan.
The $1 billion in cyber funds will be allocated over four years, with $200 million made available in 2022, $400 million in 2023, $300 million in 2024, and $100 million in 2025. For state, local, tribal and territorial governments to receive these funds, they will need to present comprehensive cybersecurity plans to get a grant. The Department of Homeland Security will run the grant program, while the Cybersecurity and Infrastructure Security Agency will approve plans submitted by these government organizations. States will have varying funding match requirements during those years to share the cost, and 80 percent of the money will go to local governments that may have a greater need.
This is not an easy process to maneuver. As a provider, you will not only have to help your customer come up with a short-term plan to obtain the initial funding to install new solutions, but you must also think about a long-term plan to ensure your solution has longevity. This means that you will want to have a plan for securing funding for the remaining three years of the program as well.
Establish priorities.
Your research into agency challenges will reveal your client's most important priorities. Many SLG agencies do not need to hire new people or secure the shiniest new gadget. They typically have too many products and can't figure out how to make them all work together well in the first place.
Prioritize your client's needs. Perhaps the organization needs managed services where they can be a shared tenant. IT leaders can save money by buying services instead of tools.  Or if your customer was not in the cloud prior to the pandemic, they are already behind and need cloud services. Whatever the greatest need, as a trusted partner, you can guide them to the right solution so they can worry less and get back to the business of serving citizens, which is their first priority. 
Hire a lobbyist.
When targeting state and local governments, it is helpful to employ a local lobbyist who can represent your company and do what you cannot – get your foot in the door. If you don't already have a connection, a lobbyist can market to IT leaders with decision-making and purchasing responsibilities on behalf of your company. Their extensive knowledge about the legislative process coupled with knowing how to find the best solutions and having access to those who make the decisions are invaluable when trying to get your products and solutions in front of state and local IT leaders.
Generate thought leadership.
The COVID-19 pandemic revealed the need for thought leadership in the public sector market. During a time when business development teams could not actually meet with customers face-to-face to build rapport, successful marketers turned to traditional thought leadership – white papers, e-books, videos, webinars, blogs, and others – with the intent to soften a hard target.
Learn what challenges your potential clients are facing and produce resources that can help them discern your company as the solution. Provide case studies to demonstrate the success of your solutions and give the client reassurance that your company is experienced, leaving no doubt as to why your company is the best choice.
Have a plan of attack.
Your company's sales force needs a plan for reaching the right people at the right time. Which states, CIOs, or CISOs will you target? After that, what cities or towns will you approach? Don't use a one-size-fits-all approach. It's important to reach each customer where they are and understand the nuances between marketing to a major metropolitan area versus a state or a local government agency. Customize your sales and marketing approach to each state, city, or locality to demonstrate your company has the client's best interests in mind.
Get the price right.
You would not approach New York City with pricing at the same level you would for Boise. Develop tier pricing and packages that are scalable for each location. Consider developing a variety of pricing tiers for each category like education, states, cities, and including shared services as an option. To ensure you get the pricing right, run your numbers by a focus group with public sector decision makers. Make it as easy as possible for the client to understand what everything is going to cost.
Go with what you know.
If you already have an established relationship with a state or local government agency, go there first to look for new opportunities. Then, pursue states with the largest budget and work your way down. Target cities and towns by population to generate new revenue. Show them that you know how to help them secure funding and solve their IT modernization challenges. You may have to form partner alliances to help you deliver the right IT modernization solution. Come to the table with a comprehensive solution and be ready to go.
Ask for help.
If your company has not previously targeted state and local government, there are resources out there to help you do so. The company dcode connects the IT industry with government organizations to improve how government runs, using products and practices from the private sector. The company can put your sales team through a boot camp that will teach you everything you need to know about reaching this key market. They can help apply your experience and success in the private sector to the public sector, while demonstrating that you are a viable candidate to consider.
ATARC's Innovation Lab, which is hosted in a secure, FedRAMP-compliant environment, allows public sector agencies to conduct market research using quick and easy access to advanced data and analytics tools. It provides a proof-of-concept evaluation environment and a platform to test emerging technology from private industry and academic labs. If your company is interested in a working group partnership, contact ATARC here.