Why lowest price, technically acceptable contracts suck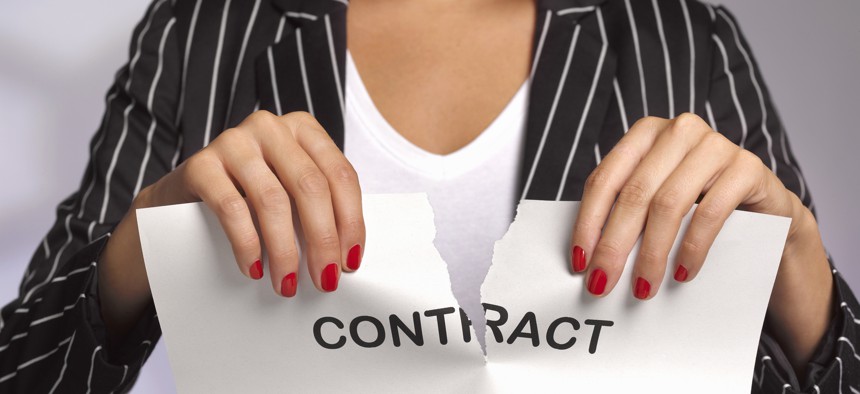 Excerpted from the just released: How to Win in the Government Market (co-authored with Mark Amtower)
In the late 1980s, when my daughters were in elementary school and my grandkids were only a possibility, I worked at a large government services provider. Like many other contractors, we were forced to create separate organizations and cost centers to compete for an increasing number of lowest price, technically acceptable (LPTA) contracts. It started with less skilled tasks but eventually expanded to encompass even high-end consulting and technical support contracts. Naïve me - I thought we buried this practice with procurement reform in the nineties.
Now comes the news that a major contractor is restructuring -- perhaps in response to this same phenomenon. I'm also seeing a disturbing trend of incumbent contractors losing re-competes to lower priced competitors who are bidding as much as 40 percent to 60 percent reduced fully burdened labor rates and less than enough staff to perform the work. Is anyone still doing cost realism assessments? And who's making these awards and why?
Here are five possible explanations and reasons why government executives should discourage this practice before it becomes a tidal wave:
Number Five: Would you interview and then hire the job candidate who just barely meets your minimum requirements? Well, that is what you're doing when you establish LPTA evaluation criteria. Taxpayers (and government project managers) deserve the best value for a reasonable amount of money. Not the least value for the least money.
Number Four: There is no such as thing as "non-mission critical services." Are you really willing to trust your productivity to a network maintained only by college graduates? Or your safety to a building designed by apprentice architects? Every agency's mission depends on these services.
Number Three: What's more important? Mission success or cost savings? How many of the major program failures and cost overruns could have been prevented if contractors were allowed to provide the best available qualified staff?
Number Two: Buying a pencil? Get the lowest price. Buying program support or information technology solution design? Hire the best and brightest. Don't settle for less.
Number One: This one is for Congressional, OMB and agency executives. Even source selection officials don't have the necessary clout to overrule dictated overall budget reductions. Everyone is running scared. The required fiscal prioritization and cultural change must start at the top.
I think we all realize this is going to be an industry reality for quite some time. But let's not kid ourselves. The last time this happened there were serious repercussions. Higher attrition rates. Lower past performance. More business failures. Loss of corporate and agency knowledge and experience. So, share your concerns with government contracting officers and program managers. Let Congressional, Senate and OMB staffers understand the negative impacts of LPTA.
Let's make sure they all know that, to quote Yogi Berra, this is "Déjà vu all over again."