Why milCloud's end hurts DISA and General Dynamics IT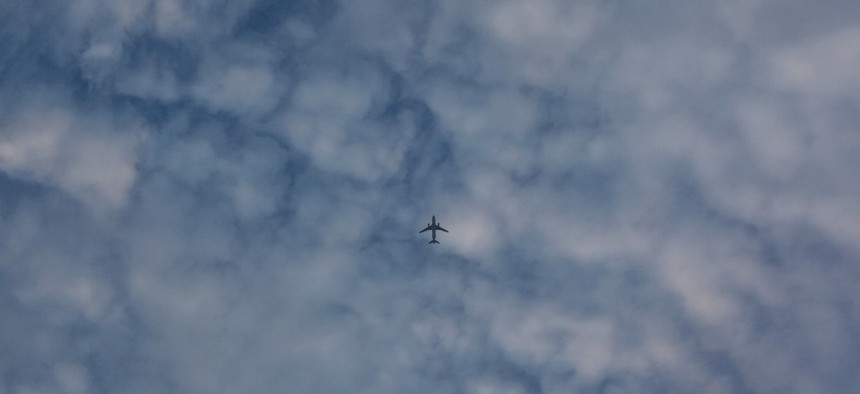 General Dynamics IT will lose a prestigious program when its contract to run the milCloud 2.0 service ends in the spring, but the Defense Information Systems Agency also faces potential risks as the new multiple-cloud contract to replace JEDI advances.
General Dynamics IT will no longer have one of its marquee programs this spring when the Defense Information Systems Agency allows the milCloud 2.0 contract for acquiring commercial cloud services to expire.
The financial hit will be minimal because while the contract had a healthy cap, GDIT never came close to reaching that ceiling over the past five years, but it will miss three option years. GDIT inherited the contract through its acquisition in 2018 of CSRA, which won the program in the year prior to that.
Deltek data puts the total value of task orders at around $73.6 million. GovTribe has a slightly larger number at $86.5 million. My search of the Federal Procurement Data System landed at about $86 million, but there were several entries for task orders that listed no dollar value, so the total could be higher.
Regardless of number, the impact most likely will not show up in General Dynamics' financial filings. But the impact will likely be in less tangible areas of prestige and potential.
MilCloud 2.0 is a point of pride for the company. In its 2020 annual report, GD bragged that GDIT "no holds leading positions on two of the three pillars of the Pentagon's enterprise cloud migration strategy."
Pillar number two for GDIT is the $4.4 billion Defense Enterprise Office Systems contract for commercial cloud-based email and other collaboration services. GDIT won that contract in October 2020 after weathering a couple protest challenges.
The end of milCloud means GDIT loses a prestige point.
GDIT said in a statement to media that it "successfully executed the milCloud 2.0 program and met all contractual requirements.
"GDIT will continue to support customers currently leveraging milCloud 2.0 and stands ready to partner with the Department of Defense as they continue to evolve their enterprise cloud strategy," the company added.
I like that "stands ready" phrase, because that is pretty much where DISA's decision leaves GDIT and other companies competing for similar work. DISA hasn't been too specific so far about what comes next.
DISA told our colleagues at NextGov they will talk to the agency's "our mission partners so we can immediately collaborate on next steps." DISA said it will migrate those partners to a commercial cloud or other "viable environment."
But it's a head scratcher because that sounds exactly like what milCloud 2.0 does.
MilCloud 2.0 went live in 2018 as a mechanism for connecting DOD networks to commercially-available cloud services and has steadily expanded its offerings since then.
GDIT added Amazon Web Services earlier this year. Now-confirmed DOD Chief Information Officer John Sherman called milCloud a "powerful arrow in our quiver" at a June House Armed Services Committee hearing, according to FCW.
Now milCloud 2.0 is "not in the best interest" of the government, a DISA spokesperson told FCW. That's a dramatic fall.
DISA's cloud strategy now appears to be focused on the Joint Warfighting Cloud Capability program that is replacing the cancelled and controversial JEDI contract. JWCC is currently slated to be competed among four cloud providers -- AWS, Microsoft, Google, and Oracle.
Despite DISA's plan for a unique procurement method, JWCC could face delays and a bid protest is not off the table. It is conceivable that it could be years before JWCC is in place and defense agencies are able to use it.
That's why milCloud 2.0's sunset is a loss for both GDIT and DISA. GDIT will miss the potential of milCloud if it had been allowed to run the full eight years in the contract.
It is hard to estimate the potential growth that AWS' availability would add and reasonable to think that Microsoft's Azure would have been added next. Microsoft's Office 365 suite is the main offering on the DEOS program after all.
I believe DISA has unintentionally undermined JWCC because milCloud 2.0 could have served as a bridge to JWCC, but now there will be no bridge. MilCloud 2.0 will expire before JWCC is in fully in place, so milCloud users will be off to other platforms to fill that need.
JWCC will then follow. Does DISA expect defense agencies to move off milCloud to something else, and then move from that to JWCC when it's in place?
That seems like a stretch, but we'll watch and see.