Building confidence is key to winning State's $8B EVOLVE contract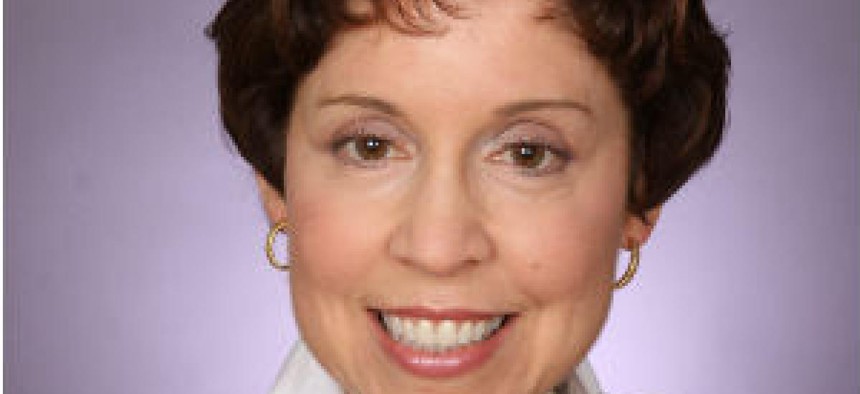 To win a spot on the State Department's $8 billion EVOLVE contract, bidders must work on building their customer's confidence.
The Department of State issued the draft Evolve IT Services Indefinite Delivery, Indefinite Quantity solicitation in October and held virtual industry day Oct. 25 with 1,100+ attendees representing 550 companies.
This multi-award vehicle, successor to 23 expiring Bureau of Information Resource Management (IRM) contracts, includes five pools with a total ceiling of $8B. The pools are:
Pool 1: IT Management Services
Pool 2: Network & Telecommunication Services
Pool 3: Cloud & Data Center Services
Pool 4: Application Development Services
Pool 5: Customer & End User Support Services
Only Pool 3 is a total small business set-aside. Pools 1, 2, 4, and 5 are full and open. DoS will make up to six awards per pool.
For all five pools, DoS is seeking best-in-class providers who offer "Innovation, Ideation, and Modernization" while improving cybersecurity. Such initiatives always entail risk, and how the vendor manages or mitigates performance risk is the key to a successful win strategy for this multi-phased procurement. Bidders must first pass the go/no go criteria that set a relatively low barrier to entry with requirements like CMMI and ISO certifications and a Top Secret Facility clearance.
After a "go" determination, the true competition begins. Bidders must submit responses to Factor 1: Primary Technical Challenge and Factor 2: Past Experience and Past Performance. The government will then issue an advisory down select, which includes a confidence assessment. For bidders advised to proceed or who decide to proceed, proposals will receive Confidence Ratings based on responses to Factor 3: Secondary Technical Challenges, Factor 4: Cybersecurity, Factor 5: Management Approach, and Factor 6: Ability to Achieve Results through Teaming.
What are Confidence Ratings?
Rating definitions in a FAR Part 15 competitive negotiation source selection such as Evolve typically result in five levels of color scores and adjectival ratings, from Red/Unacceptable at the bottom of the scale to Blue/Outstanding at the top. These ratings are based on the number and quality of Strengths versus the number and nature of Weaknesses, Deficiencies, and Risks government evaluators identify. The winning bid has the best and possibly the most Strengths relative to the other bidders.
In contrast, the Confidence Ratings in the Evolve draft solicitation include only three levels: Low, Some, and High. Ratings are based on the Source Selection Evaluation Board (SSEB) assessment of how well the offeror understands the requirement, proposes a sound approach, and will be successful in performing the work.
Anecdotally, the use of Confidence Ratings appears to be on the rise. More contracting officers (COs) are realizing that documenting findings to support five levels of color/adjectival ratings poses a greater degree of difficulty, both in reaching consensus and in determining the finite differences between, for example, a Good or Acceptable rating. In contrast, documentation to back up determinations of Confidence is typically a narrative or bullet point opinion of benefits versus performance risks.
Government SSEB proposal evaluations are by their nature subjective. Evaluation criteria typically give the Government some wiggle room. However, a Confidence determination is even more subjective and therefore less likely to result in a successful protest.
How to win the government's confidence
Achieving a High Confidence rating is all about mitigating risks, thus demonstrating both understanding and an effective solution rich in discriminating Strengths. When developing a solution to the RFP technical challenge scenarios, bidders must develop features with proven benefits that enhance success probability. Then, smart offerors will brainstorm on the potential risks, including cost, schedule, quality, and others.
Winning proposals will show insight by identifying the risks that really matter to DoS and proposing perceptive mitigations with proof of effectiveness. Insight requires that bidders know the DoS customers and their hot buttons. However, it also requires proven relevant experience. Based on experience, bidders must describe risks they have encountered facing similar technical challenges and how they mitigated them successfully. An insightful risk approach must also prioritize risks based on probability and show the impacts pre- and post-mitigation.
More than 550 companies attended the virtual Industry Day. Five pools with six awards each makes this a highly competitive procurement. Begin now to strategize on mitigating risks and achieving a High Confidence rating.