Six forces pushing rapid change in the public sector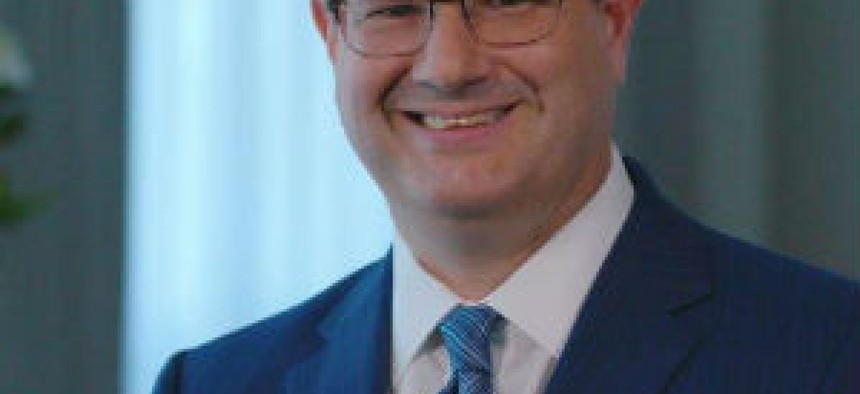 COVID-19 isn't the only force driving change in government. Here are six other trends that are driving the government to change.
2021 will be a year of rapid change in government as we emerge from the pandemic and respond to shifting citizen needs and expectations. In 2020 the COVID-19 pandemic accelerated—in some cases, by years—the advance of the future of government. From telehealth to telework, virtual courts to virtual education, agile regulation to rapid digitization—rarely in modern history have we seen so many large-scale experiments in government rolled out so quickly and at such a massive scale.
COVID-19 isn't the only force driving change in government. The exponential pace of technological advancement, rising citizen expectations for greater transparency, and the erosion of trust in government have been building for years. These challenges overlap with systemic and daunting challenges such as climate change, massive demographic shifts, and a rising inequality and economic disillusionment. This outlook identifies six areas for governments to proactively address in 2021:
Rebuilding trust in government
Building greater public health resiliency
Accelerating digitzation
Delivering personalized services
Adaptable workplaces
Establishing a climate resilient government
Rebuilding Trust in Government
As the coronavirus pandemic swept the globe, citizens around the world looked to their governments to provide economic relief, contain the virus' spread, and provide a steady flow of information. For the first time in two decades, government was the most trusted institution globally, according to a May 2020 Edelman Trust Barometer report. An unprecedented global crisis was unfolding, and the "rallying around the flag" effect was clearly visible in the data on a global level. One big outlier among developed nations was the United States. Trust in the federal government was at only 20% in August 2020—a slight increase from 2019 (17%), but still near historic lows.
In short, America is experiencing a crisis of trust. Rebuilding trust in government is imperative for governments to deliver on their various missions such as policymaking, regulating markets, enforcing rules and compliance, and protecting citizens. Take vaccines, for example. As vaccines have received regulatory approval, government agencies will need active cooperation from citizens to get everyone vaccinated quickly. But this becomes far more difficult in an atmosphere of distrust.
Our research suggests governments can build and sustain trust by focusing on four areas: humanity, transparency, capability, and reliability. These "trust signals," which have been statistically validated as significant contributors of trust for customers and employees, can be measured and improved through specific government actions.
In the US, the Department of Veterans Affairs (VA) boasts one of the more remarkable turnaround stories in the federal government. Just a few years back, the VA was challenged with concerns around customer experience, long wait-times, and creaky IT infrastructure. But in May 2020, a survey put veterans' trust in the VA's outpatient services at an all-time high of 90%, despite a raging pandemic. This transformation was largely due to a cultural shift at the VA that focused on leading with trust.
Building public health resiliency
The pandemic has placed historic strain on our public health system at the federal, state, and local levels. As our nation continues to respond and recover, we must build a more resilient and trusted public health system that can better anticipate and react to future public health emergencies.
Greater emphasis on effective public health surveillance through policy, technology, and the strengthening of partnerships at all levels of government and between sectors will be critical to more effectively countering future public health threats. Adequate funding and a sustained focus from policymakers, not only during a crisis but also before one emerges, is important for developing meaningful public health solutions.
Consistent with the discussion in the last section, an overarching element of building a more resilient public health system is establishing trust with the American public through consistent, transparent, and targeted communication and outreach. 
Public health leaders should make greater use of social media and other communication tools, such as peer-to-peer trusted influencers, that can help reach segments of the population not reached through traditional media and increase the level of trust in the response to public health imperatives.
Building trust likely will require government officials to clearly and transparently articulate a public health policy vision and outline steps to fund the vision and achieve sustainable goals. While innovative technology and data strategies are crucial elements, results will be less effective without a clear policy infrastructure in place to maximize utilization of these new approaches.
Accelerated digitization
Pre-pandemic, governments across the world were making digital advances, albeit at an uneven pace. Then the global pandemic hit, and everything changed. Digital was no longer a "nice to have" for government, but an imperative. Consider digital government's most compelling features: the abilities to serve efficiently, to scale, and to adapt quickly. The disruption of the pandemic made these features more vital than ever before.
Public agencies in the US are dramatically scaling digitization as the pandemic has forced them to provide new services, support a much higher volume of requests for existing services, and provide all of these in a primarily digital model. Agencies have turned to three key digital approaches to tackle COVID-19 disruptions which include-
Ramping up AI and automation has enabled faster service delivery and reduced human workload.
Harnessing cloud solutions has allowed public agencies to meet the sudden surge in service demand while ensuring a seamless transition to telework. 
Building a 'whole of government' digital architecture has encouraged interoperability of digital solutions and helped with ensuring business continuity across the public sector.
Personalized service delivery
For years, technology companies like Amazon, eBay, and Netflix have offered services that are frictionless, personalized and anticipatory. To catch up, many government agencies are increasingly shifting to citizen-tailored services, taking cues from their commercial counterparts, to better understand citizen needs and wants and even move towards anticipating citizen needs.
The proactive service model integrates the back end, and stores and analyzes data to predict when a particular service might be needed. In some cases, citizens no longer need to even apply for benefits, saving countless hours and improving government efficiency. In Austria, for example, childbirth triggers enrollment in the country's family allowance program with no need for citizens to file a claim, savings 39,000 hours of time for Austrian citizens.
Governments have further improved service delivery by shifting from a traditional department-based model to a life events approach. This model bundles services across agencies to respond to life events such as job loss, retirement, injury or illness, home purchase, childbirth, the death of a loved one, or college enrollment. In the event of a natural disaster, for example, such a model could integrate services across government agencies to respond to injuries, rebuild infrastructure, and repair local economies.
Finally, to provide services that are anticipatory, personalized, and frictionless, governments would need to collect, store, and process data of citizens. This would require deploying advanced identity technologies and putting in place appropriate cybersecurity safeguards to protect data and build trust in government digital services and solutions.
Adaptive workplaces: The future of work in government
As many employees in the public and private sectors continue to work at home during the COVID-19 pandemic, organizations may be undergoing a transition that they cannot easily reverse. Workflows will have to adapt, and workforces will settle into a different kind of life balance. When it's safe to return to the office for all workers, employees may not be returning to the same work. Some may find that the nature of their jobs, and expectations about their roles, have changed.
The pandemic has forced organizations to go beyond the simple choice between working on site or teleworking. Many have begun embracing the concept of adaptive workplaces, based on the notion that people and teams should work where they are the most productive and engaged, depending on the task. The adaptive workplaces concept includes adaptable time, allowing employees to vary their work hours or days; adaptable leave policies; adaptable work locations, and adaptable work (rearchitecting work via the use of a chatbot/self-service channel). It even includes adaptable roles, using models such as phased retirement and seasonal work to let employees shape their careers.
Exhausted and stressed by the struggle to balance personal and professional demands, many employers and employees are assigning greater value to well-being, both physical and mental. Government agencies are also trying to help employees cope. San Mateo County, California, for example, gives government departments grants to help improve wellness among the staff. A program focused on back health produced a 250% return on investment.
Climate resilient government
President Biden's plans for climate change are elaborate – from drafting orders to reduce planet-warming pollution to seeking nominees who will embed climate policy not only in environmental agencies but in departments from Defense to Treasury to Transportation.
As the world recovers from the fallout of COVID-19, investing in Climate Action-related infrastructure and programs can build resilience in governments and economies. Scaling the focus on climate change will be crucial for governments in the coming year.
To fully address climate resilience, government leaders at all levels are beginning to look at climate-change from three different lenses.
Climate change and sustainability as a primary mission. How to lead climate-change and sustainability actions in government. For example, the Department of Energy "supports research and innovation that makes fossil energy technologies cleaner and less harmful to the people and the environment."
Climate change and sustainability as a strategic priority. How to make the agency's operations more sustainable. For instance, the Department of State's grassroots Greening Diplomacy Initiative fosters "sustainable practices that reduce the Department's environmental footprint."
Futureproofing the impact of climate change. How to mitigate risks to the agency mission posed by climate change. For instance, the National Oceanic and Atmospheric Administration (NOAA) has looked at three key regions and created a strategy for realigning their geographic footprint in part to improve climate resilience.