Inside the burgeoning market for IoT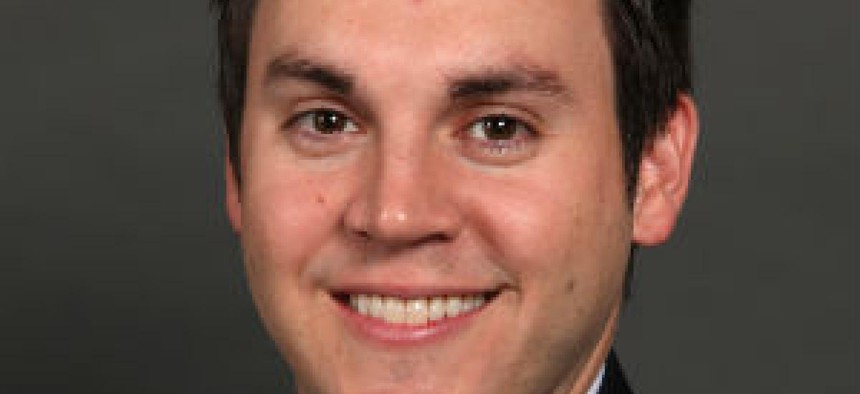 The Internet of Things can be broken down into five elements and understanding where your solutions can fit is the key to finding the right opportunities.
At this point everyone in the tech industry has undoubtedly heard the staggering forecasts around the Internet of Things. Most leading market analysis firms estimate that by 2021 there will be over 20 billion connected devices globally making up an IoT market worth over $2.5 trillion. 
What is not as freely discussed, however, is just what constitutes that IoT market, and what that opportunity looks like in the public sector. 
TECHNOLOGY SEGMENTATION
At its most basic level, the IoT is a network that connects devices and allows them to link and exchange data. One of the reasons for such high market estimates is because IoT is not a discrete technology like business applications, or infrastructure or even cybersecurity. Rather, it's a wrapper that exists around all other technologies, enabling them to work together for a specific purpose.
Functionally, IoT is comprised of five major elements:
The Edge: The devices, nodes, and sensors actually collecting data
The Gateway: Either a physical device or software that allows data to flow from the edge to the platform; the gateway improves network performance and response times by analyzing data at the edge prior to transmission, thereby limiting the volume of data sent to the cloud
The IoT Platform: The Cloud, but more; an IoT Platform is the operating environment, storage, computing power, and development tools that receive data from the gateway and then support applications and programs that users leverage
Software Applications: Programs that users leverage to solve their business problems working with data stored in the IoT platform
Cybersecurity: The tools that protect all the nodes/sensors/devices at the edge, and that protect the data as it's transmitted through the gateway, platform, all the way to the user
Each element of IoT is necessary for the functioning of an end-to-end solution, and each element can behave as an independent market unto itself.
For example, today there are tens of thousands of devices users can choose from at the edge of their IoT environment, and there are thousands of gateways – but what good is the data that's collected and processed if it doesn't have a specialized platform to store and manage it?
Furthermore, what good does storing and managing data do if it can't be secured and put to meaningful use? Thus, regardless of the element your company provides, it will be a necessity to any government agency attempting to implement an IoT solution.
THE MARKET OPPORTUNITY
While the public sector tends to lag behind the commercial world in terms of technological adoption, the U.S. government has made surprisingly large strides in taking advantage of IoT to improve its mission effectiveness. 
For years, the Department of Agriculture has used an array of sensors to monitor precipitation, soil acidity, crop production and tree health. The National Oceanic and Atmospheric Administration has used smart buoys to monitor weather conditions at sea. State and local governments have equipped their law enforcement officers with wearables like body cameras, and cities have implemented gunshot detectors on street corners to improve police and medical response times when necessary.
And as far back as 2013 the Department of Defense has been developing the Tactical Light Operator Suit (TALOS) – which has been described as an "Iron Man" suit for warfighters – with embedded sensors and monitors, oxygen controls, temperature controls and ballistic protection that sends data back to a command center.
Today, IoT opportunities in the public sector total well over $30 billion – and that number will continue to increase as IoT globally is expected to grow at a 20 percent CAGR over the coming 3 years. 
For vendors with a desire to get a piece of that pie, targeting the following opportunities would be a good place to start:
Department of Energy – Waggle. The Waggle program funds a wireless environmental sensing platform created at Argonne National Labs. As described above, data collected by sensors is processed at the gateway prior to being sent to the IoT platform. The Waggle program uses machine learning to drastically cut down the amount of raw data sent to the platform with more effective edge analytics. This principle can be applied to any number of federal projects from measuring waterflow of a particular river or predicting pedestrian traffic patterns or even monitoring air quality aboard spacecraft.
Department of Transportation – Terminal Automation Modernization and Replacement. The TAMR program has been an integral part of the Federal Aviation Administration's NextGen initiative for years, but recently has made strides towards replacing legacy monitoring systems with modernized data linkage and long-range communication systems. TAMR is a perfect example of an "IoT Program" that may not be billed as such. It's leveraging new sensors, gateways, cloud platforms, analytics tools, and cybersecurity tools to improve the effectiveness of FAA's mission.
Navy – Information Warfare Research Project. IWRP is a six- company consortium run by the Space and Naval Warfare Systems Command to help the Navy adopt innovative solutions in 14 major technology areas, including embedded systems in the Internet of Things. Part of SPAWAR's goal with IWRP is to create a network of connected sensors which will monitor both ashore and afloat systems.
Miami-Dade County – Strategic Miami Area Rapid Transit Plan. The SMART program exists to create and improve rapid transit corridors across Miami-Dade County. The county is pushing for a vehicle to infrastructure (V2I) connection that could work with vehicles and drivers to identify when a traffic signal is approaching, when an accident has occurred nearby or to use an alternative route to improve traffic flow.
State of North Carolina – North Carolina Government Data Analytics Center. The NCGDAC is evaluating sensors and connected devices to collect real time information to improve traffic patterns, as well as using machine learning for better freight management and leveraging artificial intelligence to analyze and improve defensive posture against cyberattacks. 
The opportunities above represent a broad and diverse portfolio of government IoT initiatives, and by no means constitute a complete list. Needs for each element of the IoT ecosystem abound from all corners of government, whether defense or civilian, state or local. 
Over time, public sector will need to deliberate over consistency of standards and governance, so that will be an issue for vendors to consider long term. But the most important consideration for technology vendors to make today is what the cost will be of not establishing a presence in the IoT space. 
From a technology maturation and adoption perspective, IoT is today where cloud was five years ago. And if that holds true, we will see government agencies continue embracing IoT and there exists an enormous prospect for distributors, manufacturers, resellers, services and solutions providers to create an ecosystem that is profitable for all for years to come while helping government customers deliver on their missions.