How to build the talent pipeline for your BD/capture teams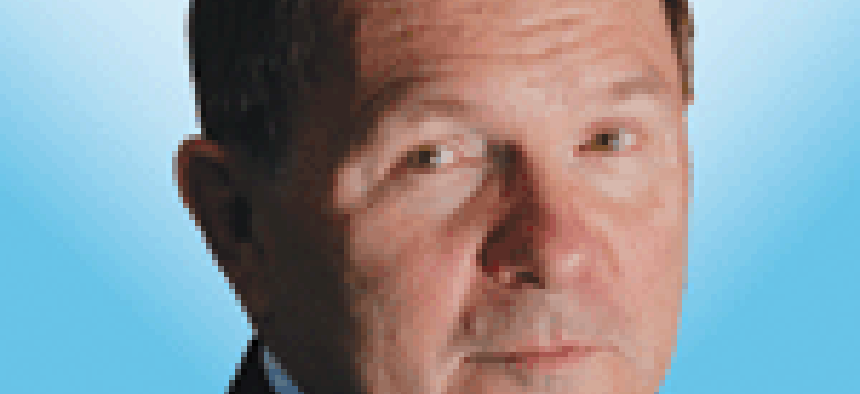 Based on conversations with our clients, keeping key individuals with specific customer engagement expertise on their business development and capture teams seems to be a looming frustration for many of them. Continuity of relationships and the effectiveness and efficiency of engagement on both large and small opportunities is becoming more difficult to achieve.
Recently, a defense industry client serving as a vice president of business operations shared that unfortunately they have to keep re-staffing capture teams due to attrition. His attention is constantly focused upon the challenge of finding, keeping, and re-inventing capture teams. His key issue is to keep a strong nucleus of experience in each needed discipline in his business line. 
This is no easy task when some contract wins take years, not months to secure in his group's area.
Organizations must mitigate this attrition in their teams by understanding three factors that are impacting their staffing. Company loyalty has been redefined by the millennial generation. "Boomers" are choosing to retire. And, experienced personnel are lured away by competitors.
So, what's an organization to do?
Strategy #1 - Ensure you keep the "best of the best" at all costs
In the BD/capture ranks, individuals with a winning track record will always find potential career options. These individuals know how to identify and qualify opportunities early, understand who to engage, what to shape, and regularly outthink and outsmart the competition with their win and capture strategies. It's up to their current organization to ensure these individuals are retained. The cost of losing this caliber of individual is huge. 
Strategy #2 – Outbid the market
Improve your ability to find the "best of best" in the market. This is usually a numbers game with the highest salary and best employment package winning. However, even then you are betting on your interviewing ability. Hopefully you're savvy enough to reliably understand the difference between the Shaper, the Faker and the Order Taker found in the BD talent pool.
Strategy #3 – Invest in developing internal talent
One factor, which has a large impact on overcoming an external environment and is not constrained by outside forces, is investing in personnel training, professional development and coaching. However, human resources executives are quick to share that training and professional development (T&D) is often one of the first budget items eliminated as non-essential or quickly reduced, if a company is experiencing any earnings pressure.
Rarely are the long-standing effects of this cost-cutting approach considered, both from the long-term revenue growth of an organization and key staff retention perspective.
While you've identified good "up and coming" BD/Capture talent, without a professional development budget you and your key team leaders are faced with the added burden of training and mentoring the next generation of talent yourselves. It makes perfect sense to ask experienced leaders to coach, mentor and train less experienced teammates. The problem is everyone is focused on winning and there's little or no bandwidth leftover to coach, mentor and train.
The inexperienced team member is thrown into the role with no training, limited support, a heavy dose of OJT, and an enrollment into the "school of hard knocks". This is hardly a sensible method to improve the succession plan within your BD and Capture Leadership ranks.
Isn't it time you seriously consider external professional resources to assist in this training and professional development effort? It doesn't make sense to start to develop inexperienced individuals when one or more of your key BD/Capture leaders leave or retire. Just think about the cost of losing a recompete or being blown out the water on a competitive bid.
Our recommendation is to take a long-term view and focus on all 3 strategies: Retain your key personnel, hire the best individuals you can afford, and establish professional development and mentoring programs for those high potential and talented individuals on your teams who fill the lower spots in your succession plan.
Be highly cognizant of the tradeoffs between short-term training and development expense savings and long-term revenue growth potential. Decide to protect your greatest long-term asset … your revenue pipeline.
Leave training in customer engagement, coaching, mentoring, and providing up-to-date tools to the professionals who will keep your BD/Capture teams intact and growing.