Time to think of cybersecurity as a customer service issue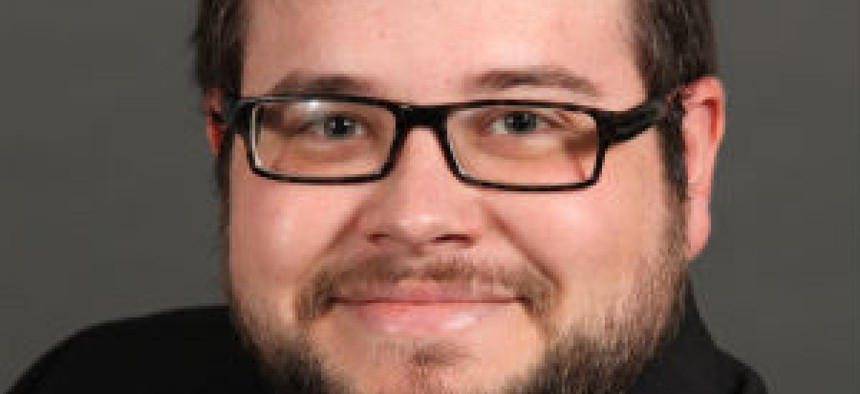 Cybersecurity professionals need to think of cybersecurity as a customer services issue but making that shift can be a challenge.
In the federal government, the conversation around cybersecurity is changing. IT professionals, even at the very highest levels, are now starting to talk about cybersecurity as almost a customer service issue.
It's a valid question: How do you keep cyber security as user-friendly and easy as possible for agency workers, while also still keeping things secure?
Previously, the security conversation had been about outside threats. Focusing on defense-minded operations, the talk sidelined discussions of how internal users had to think about IT. Increasingly, however, today's IT leaders recognize the importance of taking care of internal customers while protecting your infrastructure.
The catch is that the skills, both interpersonal and technical, required for this approach are hard to find. The continuing struggle between building resources and tightened budgets can make this shift difficult to manage.
At a March cyber security summit, government IT leaders addressed both the shift to a customer-focused attitude and the need for continued high levels of security.
BALANCNG RISK AND MISSIONS
Max Everett, CIO with the Department of Energy, in particular noted that cyber security means being in the business of customer service. "I can't fight my own users and Russia and China," he said.
Cyber security is a risk-based question, Everett said – and a challenging one within DOE because of the agency's far-ranging missions. DOE's science labs have a mission to be open and share data with researchers all around the globe. The National Nuclear Security Administration's labs are doing nuclear weapons research, which demands significantly higher security controls. And the agency's power marketing administrations actually provide power, so downtime caused by security problems means people go without electricity.
Unfortunately, it's getting less expensive for bad actors to launch increasingly damaging cyber attacks. Worse, the government's traditional methods of deterrence (diplomatic, sanctions, military action) are no longer as effective as they once were.
Everett still has to measure the relative risks among these missions before requesting funding from Congress, which means that IT professionals have to have interpersonal skills that match their technical proficiency.
"I need people who can talk to people," Everett said. "I need cyber professionals at every level who can make the business case" for the appropriate levels of security.
Everett said that he is aware that this new approach to cyber security means it takes much longer to hire and onboard skilled professionals.
LEGACY SUPPORT VERSUS MODERNIZATION
The business case for technology is also important to Howard Whyte, CIO for Federal Deposit Insurance Corporation. Whyte said that the FDIC's biggest challenge is balancing the maintenance of essential legacy systems with the need to update and modernize.
CIOs must be effective partners with their CISOs, Whyte said, and must make effective business cases to their executive leadership for appropriate funding. The ideal situation would be to capture the right set of data and to learn how to share and display it effectively with executive stakeholders.
FDIC tries to retain contractors who know their systems and are available when they have a cyber incident, Whyte said. They also need a "surge" of new cyber personnel that can become familiar with FDIC's systems.
The way to think about cyber, Whyte said, is not just as a product you're buying, but as a capability with a staff that can set up new cybersecurity functionality, and train existing personnel in how best to use new tech, rather than having government employees try to learn from scratch.
CREATING AN EFFECTIVE, SECURE ENVIRONMENT
What's the takeaway here? In a nutshell, traditional cyber security methods are becoming less effective, and previous security practices have actually added significantly to the time it takes for employees to fulfill agency missions.
In recognizing that cybersecurity is also about providing service to internal customers, a better balance must be struck between the competing priorities of security and efficiency.
One example of that balance dates back to April of last year, when the U.S. Digital Service launched login.gov, a single sign-on solution for government websites to let citizens access public services across agencies with the same username and password. Login.gov is now in place at the U.S. Department of Homeland Security's Customs and Border Protection Agency. Users choose a username and password, and set up multifactor authentication by using their phone numbers or an authenticator application.
Developing a unified login system allows for secure transfer of data between agencies. This approach to consolidated login helps agencies to work together, saving costs and reducing unnecessary delay.
Of course, this approach still is being chased down by other federal IT professionals, more slowly than is possible in the private sector.
Slowly but surely, however, the federal government is recognizing that building and securing everything after the fact, every step of the way, is not good customer service.
In today's IT environment, we must all move from a patchwork set of solutions to a unified environment for workers to do their jobs.