5 marketing challenges you have to overcome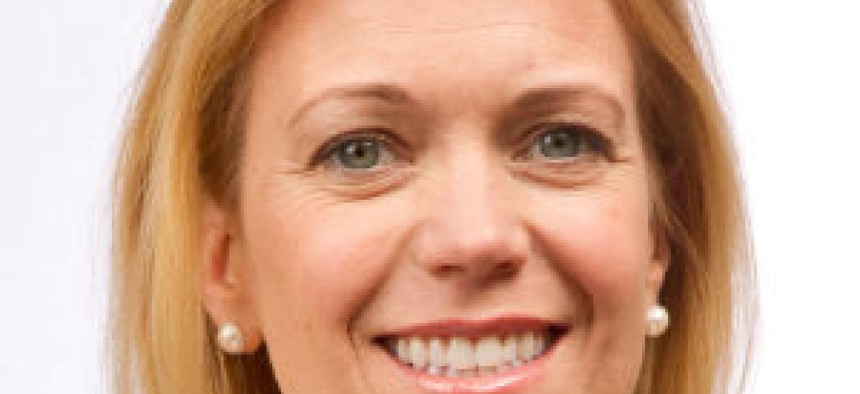 If you want to be a high-growth firm, here are the five challenges you must overcome to succeed in today's dynamic market.
The government contracting industry has experienced increasingly rapid growth over the past three years. Among firms in the Government Contracting segment of the 2018 High Growth Study, the median annual growth rate for government contracting firms in 2017 was 13.3 percent, an increase of more than 50 percent over 2016 (see Figure 1). In contrast, the growth rate for firms that do not sell any government services fell by two percentage points to 9.1 percent.
Figure 1. Median Annual Growth by Level of Government Contracts
Our study identified a segment of government contractors with significantly higher growth rates than their peers — as much as 3 times as high. Almost four out of 10 government contractors (39.5 percent) are in an elite category that we refer to as "High-Growth" firms – firms that achieve at least 20 percent compound annual revenue growth over a three-year period.
The big challenges, and how High-Growth firms address them
We also found interesting differences in the way high-growth firms view the future threats to the industry, as depicted in the tables below. Where as no-growth firms are concerned about competition and commoditization of their service set, high-growth firms anticipate a much broader set of challenges around a growing remote workforce, maintaining differentiated capabilities with new skills, and changes in the government buyer.
Challenge 1. Changes in how buyers buy
Notably, high-growth government contractors perceive a top industry threat to be in the way government buyers are making purchase decisions. Not only from a regulatory perspective. They are also noting a shift that requires firms selling to the government to do far more than just meet RFP requirements. Firms with a high degree of visibility for what matters most across the professional services landscape – expertise – is what it takes to help them rise to the top. As such, the top-most strategy identified by high-growth firms, in green in Figure 2, was to make their expertise more visible in the marketplace, as shown in Figure 2. No-growth firms, in red, by comparison, focused more on improving their marketing in general.
Figure 2. Key Business Strategies of High-Growth vs. No-Growth Government Contractors
Challenge 2. Competition from all sides
Another of the marketing challenges identified by high-growth government contractors is increased competition — not just from established firms, but also from new and emerging competitors. One of their chief strategies in addressing this challenge is to differentiate themselves, which many do by specializing how they go to market. Our study found that high-growth firms are dramatically more likely than no-growth firms to specialize in the technology they use – which makes intuitive sense if high-growth firms also view the advent of AI as a primary industry threat.
Challenge 3. Need for top talent
Government services, like many industry sectors, faces a never-ending challenge to attract new talent. Fortunately, the criteria that top talent find most important when selecting their next professional home are closely aligned with the leading criteria organizations use when vetting firms. In my firm's separate research on employer branding, we found that being aligned with a growing firm was most important to job candidates in their search.
We also know from other research that expertise is the chief quality decision makers are looking for when selecting a firm. This means that building both your external and your employer brand around specialized expertise is a powerful strategy. Doing so signals to decision makers you have what it takes to get the job done, and it signals to future recruits that you are the firm best able to help them achieve their career goals.
Challenge 4. Competing primarily on price
While a win theme as lowest cost bidder certainly is applicable in certain circumstances, firms cannot maintain a sustainable competitive on price alone. A better alternative is to pursue a differentiation strategy — highlighting a meaningful difference between you and your competitors that is valued by your potential clients. Differentiation is not easy or simple, however.
Challenge 5. Marketplace unpredictability
Government contractors face a variety of market unknowns, whether driven by agencies' budgets, regulatory pressures, or other factors. In our study, we found that high-growth firms tend to place a priority on cultivating a deep understanding of the government buyer and identifying competitive advantages. In fact, they are almost 2 times more likely to conduct frequent research into their target markets and respective decision makers than firms that are not growing.
Position your firm for faster growth
Recognizing your key marketing challenges is the first step in overcoming them. Another good strategy is to gain insights from the fastest-growing firms in the government contracting arena and incorporating relevant strategies and tactics in your own program. To learn more, I invite you to view our recent study for yourself.