Too many acting CIOs put a damper on the federal market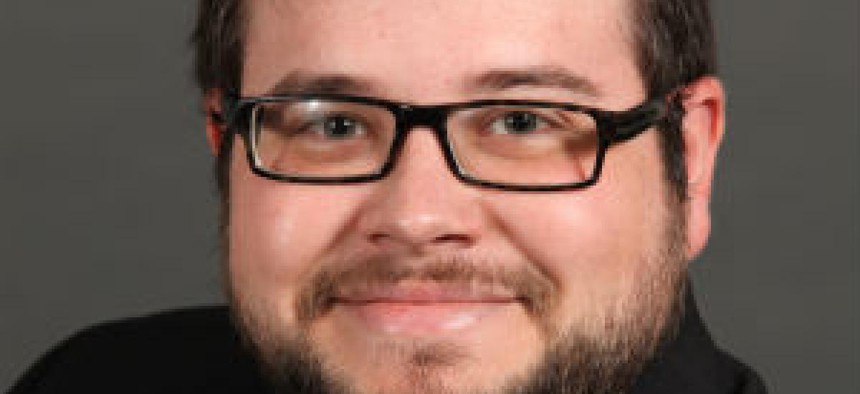 The federal government has too many acting CIOs and that means critical IT initiatives have slowed down. So where do you find new opportunities?
The government has too many acting chief information officers. Those were the recent comments from Chris Liddell, director of strategic initiatives for the administration, and they couldn't be more spot on. Some of the biggest federal agencies currently have acting CIOs, including Transportation, Agriculture, Commerce and Defense.
Why does this matter? Lack of permanent leadership generally results in less active CIO shops, or at least CIO organizations that are less likely to tackle any big challenges or modernization efforts that are crucially needed. This is a serious problem, as cybersecurity challenges continue to mount for outdated systems and modernization is sorely needed.
With the Modernizing Government Technology (MGT) Act potentially on the horizon (it's been included in the Senate version of the National Defense Authorization Act (NDAA), much like FITARA was, so there's a good chance it will become law), there's an opportunity for CIOs to seize some of that money to begin modernization efforts. But acting CIOs may be reluctant to make a pitch for that funding, so the MGT Act won't exactly open the floodgates for new money. Tech companies should instead focus their sales pitches on agencies that have permanent CIOs with a clear, overarching vision like the Army, the Air Force, the Department of Justice and NASA.
With that being said, there are still certain types of in-demand technology among agencies, regardless of whether there's a permanent or acting CIO.
Cybersecurity
First and foremost, to almost no one's surprise, cybersecurity software and hardware will still be in demand across federal agencies. Cyber seems to be the one area where there is a consistent directive from the administration to take steps to shore up agency systems, most notably with the Department of Homeland Security (DHS) finally mandating that agencies adopt decades-old security standards for emails.
In fact, all the recent breaches mean that cyber is generally the one area we can project will be prioritized over all other efforts, maybe even at the expense of the modernization of some systems. But outdated applications are a cyber risk, so anticipate the ability to couple together business cases around a combination of upgrading a cyber posture with modernization to be a potent avenue to potentially winning some of the money available from the MGT Act.
Organizations investing in cybersecurity tools include the service branches, DHS, Veterans Affairs (VA) and the Department of Commerce. While the first three are obvious, some may question the inclusion of Commerce on this list. But the department has several investments in place that act as rolling tech refreshes to upgrade the security posture, as well as the overall effectiveness of their network, proving that cyber is in demand in some less-than-obvious places.
Cloud transitions
While cloud is a relative newcomer to the federal space, cloud transitions are picking up steam, particularly as more and more agencies award cloud migration contracts. Specifically, agencies like the VA, DHS and the Department of Transportation have contracts in place to facilitate the transition of older systems and applications to the cloud, potentially opening up the need for cloud-adjacent solutions.
What exactly are cloud-adjacent solutions? Cloud management platforms are the most obvious of these types of solutions, and platforms that can stretch across multiple cloud service providers should be in demand. Anything that provides security around the cloud and the networks that connect to it applies as well, as federal agencies are still concerned with the security of their data, even more so when it's no longer on-premise.
Another agency investing in cloud solutions is the Department of Health and Human Services, whose CIO, Beth Anne Killoran, has a goal to take 30 percent of the agency's systems into the cloud over the next few years. The department has a healthy IT budget of nearly $14 billion.
Short-term ROI
Lastly, and perhaps least surprisingly, anything that can save the government money in the short term without disrupting operations on the mission side will have success selling into this environment. This could include analytics solutions that identify efficiencies across the agency environment, pinpointing where redundancies are taking place that an agency can eliminate for cost control measures.
Other types of technology that help the government achieve short-term ROI are data management solutions that can lay on top of stove-piped systems and allow the government to increase data sharing and collaboration among agencies. These types of tools are valuable until the government has the modernization funds and the IT leadership to update these older, legacy systems, and thus can act as a short-term solution to address larger modernization issues.
Agencies investing in these types of solutions are DHS, which has long sought analytics tools and the ability to view across legacy systems, and VA, which continues to seek ways to improve patient care. Additionally, the Air Force just created a chief data officer role, which will result in a need for analytics solutions to achieve efficiencies wherever they can find them.