Why your firm needs an employer branding plan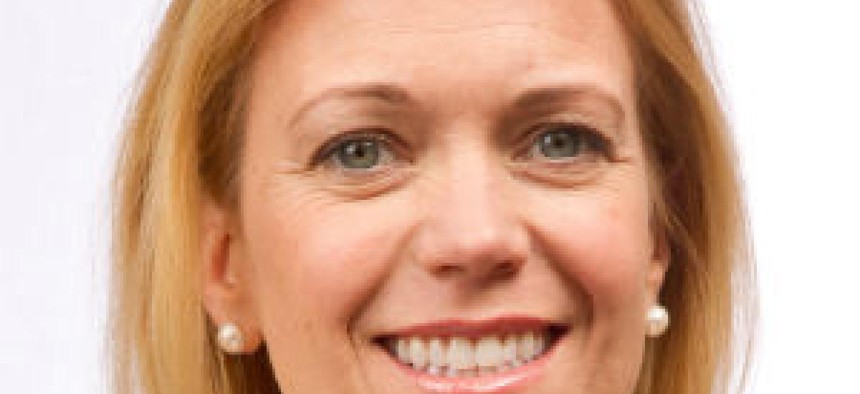 Attracting and keeping top talent is a change for all GovCon firms. In this series, Elizabeth Harr explores how your brand can drive better hiring results.
Editor's Note: This is part one of three in a series of commentaries on employer branding.
If you are a regular reader of this publication, this won't be news to you: in the business of government contracting, few things are more challenging than finding and keeping qualified talent.
What is less obvious is exactly how your firm can conquer the significant challenges of talent acquisition and retention. In the Washington, D.C. market alone, many hundreds of government contracting firms vie for a limited pool of talented professionals to join their team of FTEs.
If you are willing to move beyond the short-term view on the talent wars, however, a powerful option is available to you, one that more and more firms are implementing to attract top people. I'm talking about creating and deploying an employer branding plan.
Understanding Employer Branding
So what is employer branding? It's simple, really. Think of it as your firm's reputation as a place to work. Is it high pressure? Does the firm value work-life balance? Is the firm full of genuine experts and is it a good place to acquire new skills and build a career? There are a wide variety of characteristics that make up your reputation.
Like any brand, your employer brand is only as strong as it is visible. If you have a great work environment but nobody knows about it, top talent isn't going to be lining up at your door. So if you can build up both pieces of your employer brand — your reputation and your visibility — your firm will be both findable and appealing.
An employer branding plan is your roadmap to that enviable position. In a future post, I'll explain how to develop such a plan, but today I want to discuss why you need one.
Recruiting Becomes Easier
By definition, a strong employer brand will improve the quality and quantity of your applicants. When your firm is well known in the industry for its culture and benefits, it will naturally attract a larger pool of prospective employees. And more of those applicants should be premium talent.
But that's not where the advantages end. When you have more candidate options, you can almost always hire good people faster. If you are looking for special skills, you will find them more easily. In addition, you are more likely to be candidates' first choice, so they are likely to accept more quickly. In some cases you may even be able to negotiate better terms.
Another happy consequence of employer branding is the lower cost of acquiring talent. Improved visibility in the marketplace means you may be able to reduce your dependence on recruiting agencies because more candidates will seek you out directly.
Employees Stay Longer
No doubt you've read about the high costs of acquiring and training new employees. How much better off would you be if you could keep your best professionals for the long haul?
A strong employer brand — particularly benefits that affect quality of life, such as culture, leadership style, and growth potential — reduces employees' temptation to jump ship. When an employee feels good about her workplace, she is going to be less likely to be lured away by the promise of a fatter paycheck. Money is just one factor that employees consider, and not necessarily the most important one. After all, when people have a high level of satisfaction in their jobs, moving to a competitor comes with significant risks. Sometimes money just buys unhappiness, and many contented employees know it.
Culture is King
Perhaps the most important component of your employer brand is your firm's culture. What's it like to work there? How are employees treated? Are co-workers respectful and collaborative? Is high-quality work valued? Are there opportunities to interact socially? Do they offer ongoing training and professional development?
In the government contracting industry, developing a coherent culture can be a real challenge — even more so at 1099-driven firms. In many cases, professionals spend much of their time outside their firms' offices, which makes creating a powerful culture especially difficult.
But it can be done, and employees who have been exploited by indifferent govcon employers in the past understand the value of a strong culture. Firms that conscientiously build a culture that fills the emotional and practical needs of their employees will have a tremendous advantage in the recruiting marketplace.
Employer Branding is the Future
If employee branding sounds appealing to you, you aren't alone. In a recent survey, 41% of companies already have formal employer branding programs in place, and the figure is closer to 50% at companies with more than 1,000 employees. And of these businesses, 94% of them plan to either maintain or boost their investment.
The bottom line? When you implement an employer brand strategy, you have a tremendous advantage over competitors who don't. In fact, many firms report that investing in their employer brand has a direct affect on their revenues.
What are you doing to attract and keep top talent?