Why you need to know the source of your authority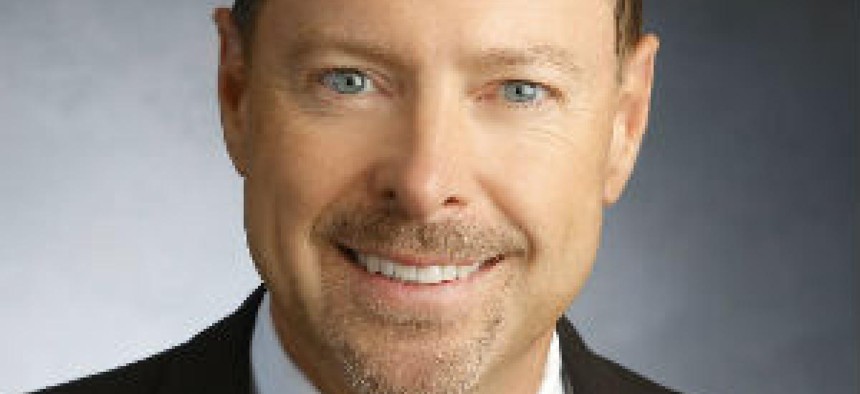 Former Sotera CEO John Hillen continues to explore the nuances of leadership and management with a deeper dive into why people follow leaders and what George Washington and Atticus Finch can teach us about sources of authority.
This is the second column in a monthly series on strategy and leadership issues in the government contracting and technology industry.  Dr. John Hillen is the executive in residence and professor of practice at George Mason University's School of Business, where he teaches leadership and strategy 
In the last column I spoke about the principle difference between leadership skills and management skills – that being the larger perspective and broader outlook that leaders need to take.  A perspective that naturally lends itself more to bigger picture questions for leaders about the whys of an enterprise, rather than the manager's focus on the 'how's' of getting things done.
Both are critically important, but they are different - and I offered some thoughts on recognizing the difference in one's career and training for it purposefully.
Now I want to helicopter up to an even higher perspective than that big picture look. And that is to look at what it is about leaders that causes followers to, well, follow. More so than managers, leaders need to think hard about why anyone should follow them. What is the source of their authority? What is the source of your authority?
Of course, for almost all managers and leaders, especially in well organized and codified endeavors, there is a formal source of their authority. That can be their position in the enterprise, their title, rank and status, their formally defined roles and responsibilities vis-a-vis their subordinates, and so on.
However, as any seasoned leader can tell you, even in a strict military chain-of-command, one's rank, title, or position does not automatically confer an enduring source of authority for leaders. "Do it because I said so and I outrank you!" can get something done that afternoon – but it tends not to breed over the long run the only thing all leaders have in common -- followers! 
When we drill down on more informal sources of authority, which can be just as compelling or more compelling than title and position, we see that the source of authority for many managers is their technical expertise – either in their field or in general management.
The latter being the world of time-budget-schedule-personnel issues. Focused as they are on the 'how's' of getting things done, a good manager who is top of her field or just good at organizing activity and moving it towards goals can inspire quite a lot of followers. Competence can win the day for a manager.
But for leaders, ironically being good at the tasks of management is often not enough of a source of authority. The higher they go, leaders find that their followers care much more about who they are as a leader in the enterprise, not simply what they can do.
As one moves towards the top, it's not about one's skills anymore, it's about one's character and judgement.  
We're not talking about referendums on popularity or likeability for leaders from their followers, or judgements on their personality or style necessarily. Instead, followers want their leaders to have the character and rectitude to make the right calls on the tough choices in the enterprise.
Having wisdom rather than just smarts, having good judgement rather than just good analysis, being able to listen rather than just command, being empathetic and responsive rather than just being determined and directive, being able to inspire rather than just give orders – these are often the character traits that leaders need to develop in order to backstop their formal sources of authority.
Government or business executives should seek to have qualities about their leadership style that would appeal to a volunteer, not just an employee who needs the paycheck.
In teaching this point, I sometimes use a scene from the movie The Crossing, about George Washington's crossing of the Delaware River to surprise the Hessian mercenaries in Trenton NJ on Christmas Day 1776.  The scene I show depicts the experienced and accomplished Gen. Horatio Gates arguing against George Washington, who up to that point had a military record almost entirely unblemished by any military success.
The competent but arrogant Gates clearly has a much better track record as military commander and he dresses down Washington in front of his officers – telling him to give up command…and surrender.
Washington's rejoinder is not to counter Gate's facts about their military records. Gate's was superior...by far.  Instead Washington tells Gates why the long-suffering men of the Continental Army would not follow Gates, but instead "have put their trust in me…and if I, a bumbling Virginia farmer decided to lead them into hell, they would follow me into hell."
I ask my students: Why would you want to follow George Washington, a serial battlefield loser at the time? Gates was clearly better at his job – or at least its managerial aspects.
Well, the answer comes out pretty quickly.  Washington cares – about his men and the cause for which they are fighting. Washington is humbled by the defeats, but still confident in himself and his men. Washington is authentic – and approachable. Washington is a servant leader, not just a figure at the top lording it over his subordinates.
This exercise with Generals Gates and Washington always reminds me of the old saw in executive recruiting, and one I've found to be true more often than not: "You often hire an executive for what they can do, but you might fire them for who they are."
An executive's skills and experience on the resume might land the job, but the research overwhelmingly shows that success in the job depends on that executive's ability to inspire and motivate followers in a relationship characterized by trust, caring, and authenticity.
The great management thinker Peter Drucker once wrote that "management is about doing things right. Leadership is about doing the right thing."
Being qualified, as Washington certainly was in the minds of his Army, to be the Chief Ethical Officer of your organization is also an implied leadership skill that one won't find in most corporate management training.
To illustrate this point, I sometimes show another film clip – the end of the dramatic courtroom scene in the classic To Kill A Mockingbird. After Atticus Finch loses his case defending an innocent man, and loses his social standing and prestige in the process by trying a bit too hard to do the right thing in overthrowing a corrupt system, I ask my students, "was Atticus Finch managing Tom Robinson's defense or leading it?  And what's the difference?"
At the end of this scene in the movie, the citizens who believed in justice for the wrongly accused stand in silent tribute to Finch as he walks out of the courtroom, even though he had just lost the case - failed at his task.  What is the source of his authority? Certainly not his technical competence.  Like George Washington in 1776, he was failing in his job. His source of authority came from sacrificing his reputation with part of his community to do the right thing.
This is not to say that simply being a lovable loser or an ethically upright failure is an enduring source of authority!
One has to be good at their job and care about one's people and doing the right thing in the end. But, it turns out that research on thousands and thousands of executives shows that the more that they rely on so-called emotional intelligence rather than just tactical smarts, the better the financial performance of their organizations.
And the higher those executives go, the more those "soft" skills become the decisive edge in their performance.
So, as you move up the ladder, ask yourself – what is the source of my authority?