Geospatial intell projects point the way toward more data sharing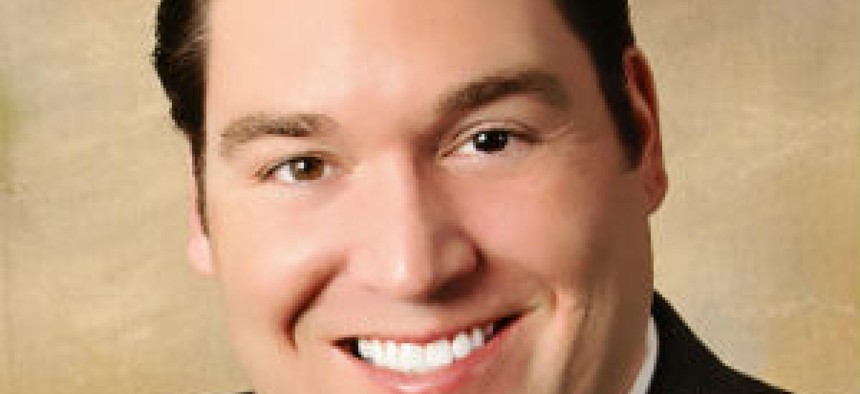 Intelligence agencies and their defense counterparts are using geospatial solutions as a way to breakdown silos and increase collaboration.
The common thread running through most of the keynotes and speeches at this year's recent GEOINT conference was openness. Federal government and intelligence agency leaders expressed a desire for collaborative and open cloud-based geospatial solutions that are technologically advanced and save time and money.
 
It may not sound revolutionary, but it is a major departure from the traditional government perspective. Traditional government intelligence gathering has been guarded, silo-ed, distrustful of outsiders and fairly slow moving. Yet the new open-minded attitude came through again and again at GEOINT.
 
Deputy Director of National Intelligence Robert Cardillo noted in the final keynote address that the world and technology has evolved tremendously in the past decade.
"We have to choose to engage in that environment. We have to choose to embrace it (and) we have to choose to leverage it, or we risk (losing) relevance and we risk getting passed by," he said.
 
Openness and willingness to collaborate sets the stage for a key trend that many were talking about at the conference and what is being discussed in the industry -- the urgent need for immersive spatial content delivered over open platforms.
 
Thanks to technological advances, evolved open standards, and the shift in government culture, many more convergence projects like NGA's Map of the World are now happening across the defense industry.
 
We know the trend is accelerating because we've recently added three new defense customers who are looking for just that: the delivery of a wide range of spatial content over one map that can be accessed by web browser or mobile device.
 
The Special Operations Command manages its spatial content over Google Earth, which allows cooperative military mission planning with decision makers in other SOCOM offices. For example, if an attack is launched on a NATO ally, special operations forces, no matter where they are in the world, could log into their web browser and  have the ability to immediately see where military resources - tanks, planes, ships and personnel - are located, along with other data such as what kind of weaponry, supplies, and fuel is available.
 
And it's not just happening inside agencies or departments.
 
The Battlefield Information Collection and Exploitation System (BICES) is integrating its geospatial data and intelligence framework. It's similar military data sharing as SOCOM, but with outside partner nations and allies such as NATO. BICES works to share secure classified information with equal access and information for all partners across organizational "walls."
 
But what's so exciting is the buzz coming out of the conference about real-time problem solving. Once you give people data-rich integrated maps, with more and more data being layered in all the time, they almost immediately begin to ask specific-needs questions against them. 
 
For instance, a power line company was concerned about vegetation growth around its power lines. So we took geospatial images and ran a query of vegetation encroachment over the past three years, specifically in counties where the population is higher than 100,000. It could take an analyst several months to go through the Census data, compare all the images of power lines over three years and go out and inspect the poles. That promise of almost instant answers to what had been time-consuming analysis is a potential game changer. 
 
The GEOINT conference showed just how much of a nexus the geospatial intelligence industry has become in the intelligence community. Geospatial information is valued more than ever. That's in part because there is a generation of people, many of whom are now decision makers in the defense and intelligence communities, who grew up with geolocation as a readily available and necessary data point. They expect it as a core part of any data set. But it's also because technology, common geo standards, and mindset changes are now converging.
 
We've moved from seeing geospatial information as a specific specialty to an integrated part of conducting military and intelligence missions. Siloes of information, when it comes to geospatial intelligence, are a thing of the past.
 
2013 was rough for civilian and defense agencies, but there could be a silver lining. Maybe the trials and tribulations of last year - the sequester, government shutdown and budget cutting in the defense industry - have opened us all up to a "new normal." Everyone seems to realize that being wedded to the "way-it's-always-been" engineering practices and stovepipe must be discarded or they risk losing ground to the competition.
 
Director of National Intelligence Gen. James Clapper, and former director of NGA, who gave the GEOINT opening keynote reminded us that geospatial intelligence is the "most transparent of all of our (data) collection endeavors."
 
That also means we are in a great position to leverage the new open-minded thinking emerging in the fed and intelligence sectors. Let's run with it.