OPM puts data at the center of human capital modernization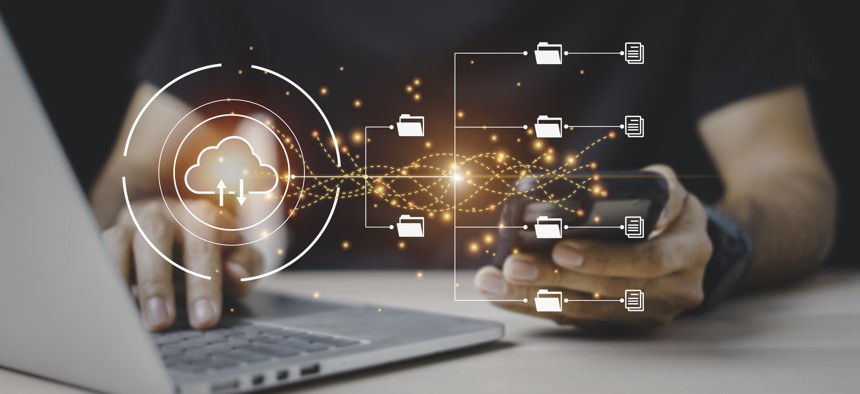 Contractors should focus on data standards as they develop solutions, a senior Office of Personnel Management official says.
The Office of Personnel Management focuses on managing the entire federal government's workforce and making better use of data is a key to its success.
OPM has put a special focus on how it uses data to improve human capital management across the government, according to John Gill, executive director of human capital data management and modernization at OPM. Gill spoke at a September Washington Technology Power Breakfast.
"We have to leverage our data as a strategic asset," he said.
The overall area of human capital is at a crossroads as employers and employees everywhere, including in the government, consider what the future of work will look like.
"What we implement today will define how the federal government works for decades to come," he said.
OPM is focused on four goals – being a model employer, human-center design, improving the customer experience, and using data-driven solutions.
Data may be its own goal but it also enables the other goals, Gill said.
Data is also the area where contractors can play an important role by bringing forward to management and human resource-related IT solutions. Those solutions must align with OPM's data standards, he said.
Contractors should start with OPM's human resources line of business. That organization sets OPM's data standards, including the data points and the important constructs of an employee lifecycle from recruitment through retirement.
"Those data standards, which are maturing and promulgating across many agencies, are the basis by which we can do data analytics over the long term," Gill said.
OPM also has an organization called the HR Quality Services Management Office, which establishes marketplace services and products for infrastructure support and services organizations.
"The basis for that organization are these data standards, so I encourage everyone to use that as a basis for understanding the services agencies need," he said.
Better data and analytics will benefit individual employees because OPM wants individuals to control their careers and have tools at their disposal to plan their future.
A pair of Gill cited included more retirement planning capabilities and seeing how adding new skills might impact their career.
"We are getting there but it will take a few more years," he said. "But it is the data analytics capability that is going to make this happen."
Technology can enable this vision, but Gill also said culture is critical.
"You really have to understand where employees are, where they want to be, and where the agency is and where the agency wants to be," he said. "There is an opportunity to help agencies understand people's readiness to change and then guide them on a process to get there."