Fight over DHS consulting contracts moves to court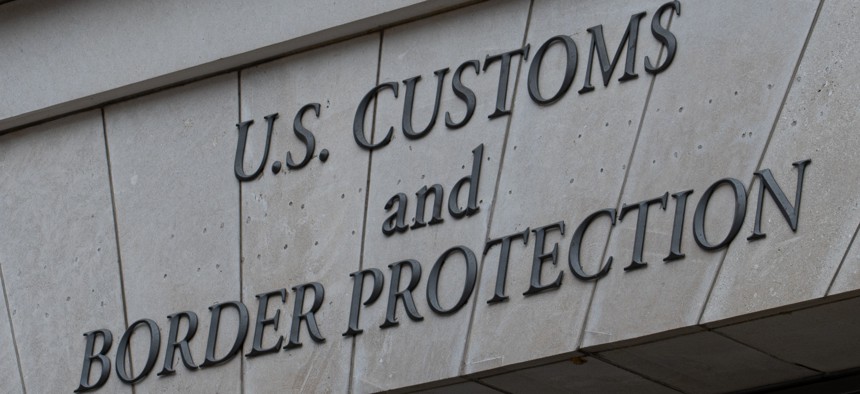 Companies are complaining about how the Homeland Security Department evaluated bids for a set blanket purchase agreements worth up to $450 million combined.
A group of protests involving a set of Homeland Security Department blanket purchase agreements is shifting from the Government Accountability Office to the federal courts.
DHS' Customs and Border Protection agency awarded six BPAs on Sept 1 to buy a broad suite of professional services that include management and strategy consulting, facilitation and decision support.
The awardees for the potential $450 million set of BPAs are CAN Softtech, Centrifuge, INDEV, NIYAMIT, Novilio Technology Solutions and Tarkik Solutions.
Protests quickly followed from companies complaining about how the evaluations were conducted. The Government Accountability Office issued an order stopping CBP from issuing work under the BPAs until the protests were resolved.
Ekagra Partners went to the Court of Federal Claims on Sept. 19 with a protest. Four other companies are asking to join Ekagra's protest – Arch Systems, AttainX, Logistics Systems and Unissant.
The protests at GAO remain open, but are set to be dismissed because the court has a higher level of jurisdiction than GAO. The dismissal process requires time to work through.
A redacted version of Ekagra's protest is available here and it gives us the best view to-date of the protesters' complaints. It is important to note that this is just the protester's side of the argument.
The section of the complaint describing Ekagra's allegations in detail is blacked out.
But in what we can see, Ekagra is critical of the debriefing it received after awards were made.
Ekagra claims it only received what it calls a "brief explanation" that included limited information about its evaluation. CBP did not provide any information on the evaluations of the winning bidders and the source selection decisions, Ekagra claims.
SimonComputing, Garud Technology Services, Constellation Inc. and Chakrabarti Management Consultancy, Constellation, Garud Technology Services and SimonComputing also have filed protests to GAO. Theoretically, they could join the case as well.
The court is working on holding hearings, though no deadlines are set. CBP has agreed voluntarily to hold off on task order awards until the end of the year.
The existing contracts that these BPAs replace have staggered end dates of Jan. 15, 2024; Jan. 31, 2024; and March 29, 2024. CBP can extended those contracts for another six months or award sole-source bridge contracts until the protests are resolved.
(EDITOR'S NOTE: This story has been updated to add in AttainX as a protester at the Court of Federal Claims)