NSF developing a tech-rich Antarctic research vessel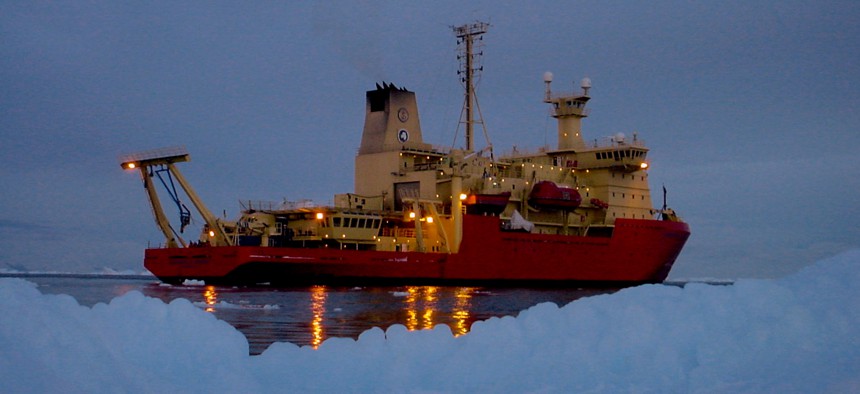 The construction and operation of this new National Science Foundation research vessel will offer plenty of technology opportunities.
The National Science Foundation is looking to build a new ship as part of its Antarctic research mission.
The yet-to-be named boat will replace Research Vessel Nathaniel B. Palmer, a 30-year-old icebreaker.
The design, construction and testing of the new vessel could take another four-to-10 more years, according to solicitation documents that were released as part of a draft request for proposals.
NSF has finished a preliminary design phase, but the draft solicitation calls for a final design phase and the construction phase.
The draft is for a shipbuilding contract, but the NSF is looking for this new ship to sail for at least 40 years. That should lead to rich technology opportunities that will be part of this contract or related procurements. For example, the solicitation documents detail NSF's need for a computerized maintenance management system.
The draft calls for robust systems engineering and modeling work as part of the construction phase.
There also are requirements for science systems and there will be a multi-disciplinary science verification cruise both in open waters and in the ice. NSF wants the ship outfitted with an onboard computer lab.
Comments on the draft are due Oct.31.
NSF said there are no plans for another draft solicitation, but there will be more opportunities for industry feedback beyond that document.
The agency said it wants feedback on all aspects of the procurement – technical and contractual requirements, the instructions, evaluation criteria and small business.