Leidos celebrates $7.9B win that can still face challenges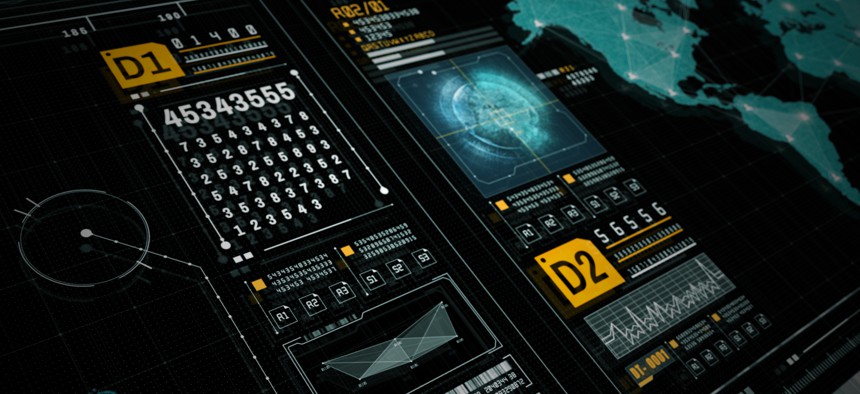 Leidos has announced its capture of the Army's Common Hardware Systems-6 award, but the longtime incumbent General Dynamics still has an open window to protest.
Leidos is now publicly touting a $7.9 billion Army technology contract that has been hotly contested and the subject of a protest that made its way to the federal courts.
In winning the Common Hardware Systems 6 contract, Leidos unseated the long-time incumbent in General Dynamics. The contract also had to weather pre-award protests by CACI International, which challenged its elimination from the competition. A judge at the U.S. Court of Federal Claims ruled against CACI in July.
We reported Leidos' win on Sept. 1, when the Army announced the contract through the Defense Department's daily digest of notable contract awards.
As part of its own announcement Tuesday (Sept. 19), Leidos is describing the contract as a way for the Army to rapidly procure hardware that can meet its requirements for the Joint All Domain Command and Control initiative to connect every system and soldier in the field.
Leidos says it will lean on artificial intelligence and predictive analytics as it manages the supply chain that supports CHS 6. The company has developed what it calls the Leidos Intelligent Logistics Platform.
"With our AI and machine learning-powered solutions, we can help the Army resolve its toughest challenges, such as obsolescence, cybersecurity, supply chain resiliency and counterfeit parts," Will Johnson, Leidos senior vice president and logistics and mission support operation manager, said in a release.
But General Dynamics can still file a protest, given that the award just happened a few weeks ago. GD officials declined to comment.
The Defense Department uses an enhanced debriefing process, which gives unsuccessful bidders more opportunities to ask questions and review DOD's responses to the questions. That also means companies get additional time to consider filing a protest.
But if a protest doesn't appear in the next two weeks, it is likely that GD will decide not to challenge the award. Obviously, we'll keep an eye on the protest docket at the Government Accountability Office.