Energy teases massive IT services recompete in information request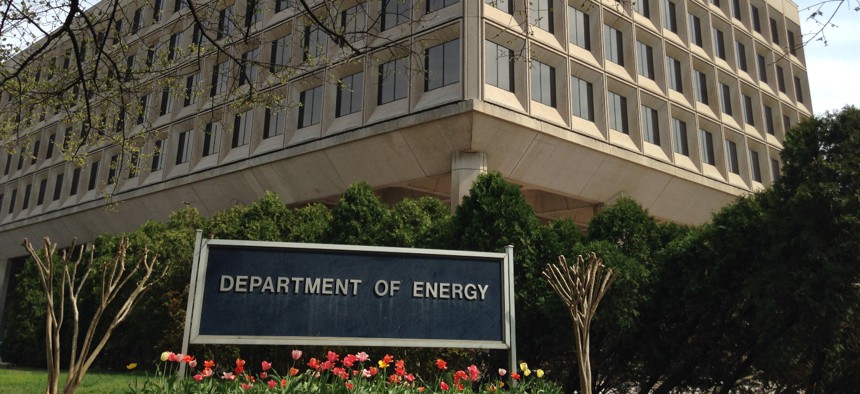 The Energy Department is gearing up to recompete its $10 billion enterprisewide information technology support services contract, according to a request for information released Friday.
The request outlines plans for an update to the department's CIO Business Operations Support Services — or CBOSS — 2.0 contract, a blanket purchase agreement that covers the bulk of Energy's IT support services acquisition and is set to expire in 2024.
"CBOSS offers an extensive array of core IT services designed to support the DOE's diverse mission portfolio ranging from nuclear security, open science research, power administration, to environmental management," the RFI said.
The anticipated contract will cover services competed through a series of task orders in five general areas: shared services, general IT support services, telecommunications, cybersecurity and analysis and studies. 
But within those offerings is an extensive range of anticipated work, including the ongoing migration of department customers from legacy IT environments to modernized systems, such as adopting more cloud-based services, procuring continuous monitoring capabilities for cybersecurity, developing end-user support and customer experience services.
CBOSS will also offer support services for infrastructure, security operations, web conferencing, program management, enterprise architecture, infrastructure modernization, DevOps, systems engineering and integration, legacy management, mobile device management, cyber risk management, rapid prototyping and other operations.
The expiring contract was a 2019 award for Accenture, following a lengthy protest battle with previous incumbent ActioNet.
The Energy Department's Office of the Inspector General previously reported "multiple weaknesses related to contract management" tied to previous versions of CBOSS, including a 2019 report that found department officials spent $33 million "more than necessary related to direct labor costs and associated fees as a result of inadequate contract management," lacked procedures to ensure the adequate number of subcontractors and extended the contract's period of performance without supported documentation. 
A June 2022 follow-up report from the OIG found that department officials had made improvements to the contract's management, but noted that Energy officials still lacked transparency around other direct costs associated with CBOSS, spending "at least $110,000 more than agreed to across the ODC purchases we sampled for testing" and lacked timely Contractor Performance Assessment Report evaluations.
The RFI did not detail an anticipated period of performance or funding ceiling for the anticipated contract, but called for industry stakeholders to provide capability statements addressing all five task areas, including for a "multi-billion-dollar BPA/contract with multiple contract types and a five-year period of performance or greater."
Interested stakeholders have until 11 a.m. EST on Sept. 22 to respond.