CGI Federal battles to keep visa processing work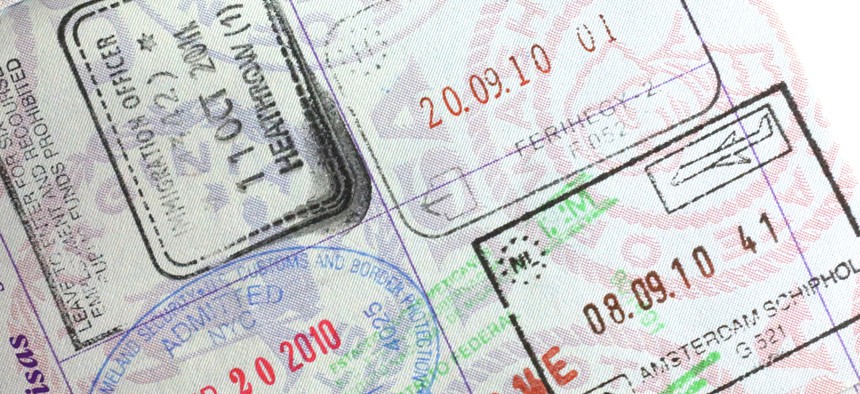 The incumbent is taking issue with the State Department's choice of a competitor for the services in Central America.
No one likes anyone else impinging on their territory and especially when it involves a contract that has been held for more than 10 years.
CGI Federal finds itself in that situation after the State Department chose General Dynamics IT for a visa application processing task order in Central America.
To no surprise, CGI Federal has filed a protest to argue that the State Department overlooked several flaws in GDIT's bid for the work and didn't perform a best-value determination in accordance with the solicitation. CGI Federal has been providing those services for more than a decade. 
CGI Federal, GDIT and Amentum are the prime contractors on a potential $3.3 billion vehicle awarded in 2020 for consular support services around the world. The Global Support Strategy for Overseas Consular Services 2.0 vehicle has an 11-year ordering period.
CGI Federal's protest covers one of the task orders that GDIT won in August and September.
Federal Procurement Data System records indicate that GDIT won a potential $116.1 million task order for visa application processing in the Central American region that covers Costa Rica, Dominican Republic, El Salvador, Guatemala, Haiti, Honduras, Nicaragua and Panama.
That is the task order CGI Federal filed its protest over on Sept. 12. A Government Accountability Office decision is due by Dec. 21.
GDIT also has booked a pair of task orders worth up to $320 million combined for visa processing services in several South American countries.