ManTech drops another protest involving $4.5B Air Force intelligence contract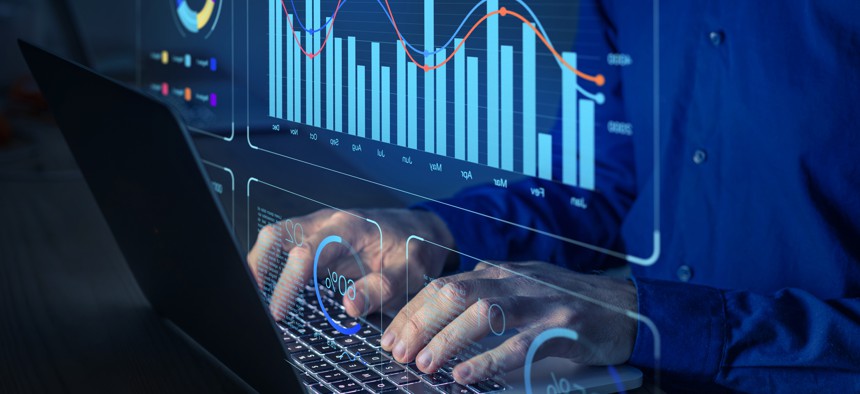 ManTech is one of three winners for the Special Access Program Security Support Services program, but has still filed a trio of protests challenging the labor rates of a competitor.
For the second time, ManTech International has decided to withdraw a protest involving a $4.5 billion classified Air Force contract.
One twist here is how ManTech is one of three winners for the Special Access Program Security Support Services contract awarded in 2021. The two other companies on the contract are General Dynamics and Peraton, the latter of which inherited the vehicle through its acquisition of Northrop Grumman's IT business in 2021.
ManTech has filed three protests in total over this vehicle, including the first that followed shortly after the Air Force made awards. The company got a favorable ruling from the Government Accountability Office, which told the Air Force to reassess GD's labor rates.
ManTech returned to GAO with a new protest in March of this year, raising some of the same complaints.
ManTech withdrew that protest on July 5, but came back with a new challenge on July 26. Then on Tuesday, ManTech withdrew the newest protest.
No one is really talking about these latest twists. ManTech officials declined to comment. Other sources have been quiet as well because the contract is classified.
To give you a sense of how tight-lipped folks are, GAO decision's in 2021 that went in ManTech's favor was made on June 17 of that year. But a public version of the decision didn't come out for nearly two years. That is very unusual.
That decision does give some sense of the work under the so-called SAPSSS contract. The Air Force uses the contract to bring in "highly skilled" contractor personnel with clearances to provide security support services.
Work includes analytical and program support and surge requirements. Contractor personnel also may be required to travel into areas of unrest.
According to GovTribe data, at least one task order has been awarded to each company.