HII misses out on IT contract with low-ball staffing proposal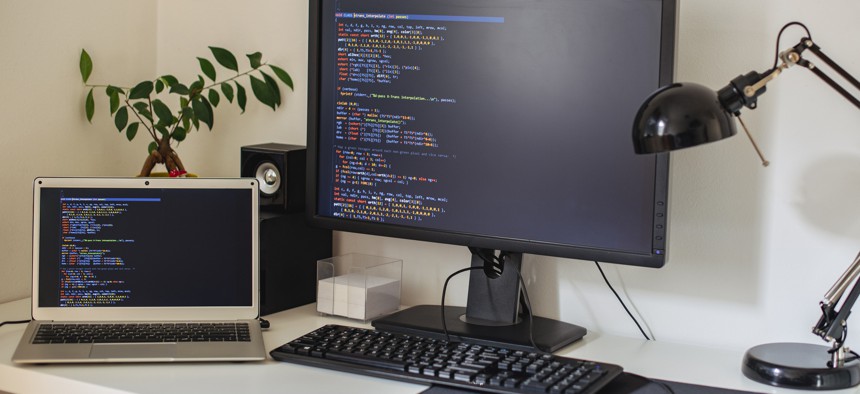 HII lost a multiple-award competition to provide IT support to federal courts on multiple fronts.
The first item that jumps out in a now-unsealed Government Accountability Office bid protest decision is the price proposed by HII at $99.9 million, which puts it in a range between $30 million and $130 million below the bids of its competitors.
Winning prices for the blanket purchase agreement ranged from a low of $130.2 million from General Dynamics IT to a high of $229.8 million bid from Accenture.
The Administrative Office of the U.S. Courts also awarded positions to these three companies: Gunnison Consulting Group ($219.4 million), 22nd Century Technologies ($206.3 million) and Lamb Informatics ($158.1 million.)
But HII's low price isn't what sunk its proposal. A low-rated technical proposal did.
HII received a score of Marginal for its approach to a sample task order. That was the lowest score when compared to the five winnings bids. The other received Acceptable scores, except for Accenture which received a Good rating.
In its protest, HII challenged how the Administrative Office of the U.S. Courts evaluated bids for the blanket purchase agreements and that agency's best-value tradeoff decision.
The agency felt HII proposed too small a number of contractor personnel for the work. Historically, 90 people support a national service desk and 80 people support the network operations center.
But HII proposed 44.5 full-time equivalents to support 30,000 users around the clock and seven-days a week. That would also cover multiple support and escalation tiers.
From the perspective of the AOUSC, the number of people HII proposed indicated a lack of understanding of the skilled resources needed to do the work and hence the score was lower.
HII argued that comparing their proposed workforce to the historic level of personnel was tantamount to having an unstated evaluation criterion because the solicitation never said they would make that comparison.
But GAO sided with the AOUSC and said the comparison was a reasonable decision.
Because of the low technical score, HII was not considered a best-value choice and they were rejected. HII challenged that as well, but GAO found "no basis to find the best-value tradeoff decision unreasonable."
HII filed its protest with GAO on Jan. 19 after it went through an agency-level protest process, where the AOUSC agreed to take a second look at the evaluation. But the agency came to the same conclusion again, leading HII to come to GAO.
GAO denied the protest on April 25.