DHA releases sample tasks for $700M software development vehicle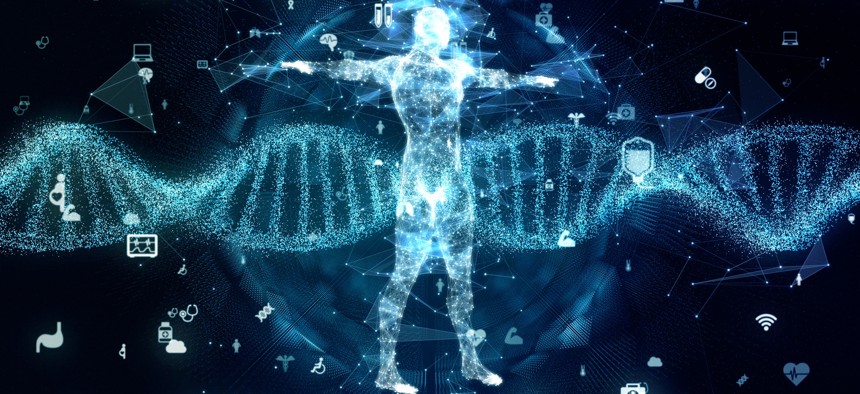 The Defense Health Agency is seeking to give industry a clearer picture of what it is asking for through the contract called DevMAC.
You have to admire the way the Defense Health Agency is running its application development contract vehicle known as DevMAC.
The contract is part of a larger DHA effort called PEO 3.0, for which the goal is to build world-class health products and services. In early April, DHA announced a reworking of the contract in a request for information and asked for industry comment.
But rather than release a Q&A document, DHA has released a set of examples of both task orders and the program environments. That seems like a good idea because DHA is taking a different approach to DevMAC.\
DevMAC will likely be a $700 million, multiple-award vehicle that DHA will use to launch pilots and demos of applications. DHA learns from DevMAC will help with the development of a future contract or possibly multiple contracts.
The PEO 3.0 effort has three main components.
A $1.43 billion contract known as Workforce 3.0 went to six companies in early 2022 and focuses on developing employees. Still under development is Workplace 3.0, which focuses on the DHA business infrastructure.
To address questions related to DevMAC, DHA released three task order examples. The agency said the examples are not preconceived projects, but were shared to give a better sense of what DHA may ask for.
One example is to use a commercial product into the OpMed solution stack to get independent systems to talk to each other. One problem is data loss.
A second example is how to sunset a legacy system. A third is for modernizing business tools. DHA also released descriptions of the environments in which contractors will work.
Given that PEO 3.0 is building off of the MHS Genesis electronic health record modernization project, DHA lists the Leidos DevSecOps platform as one environment the DevMAC awardees may work in.
Other environments include the Joint Operational Medicine Information System and the Enterprise Intelligence and Data Solutions.
Still to come from DHA are DevMAC's acquisition strategy as well as an industry day.
DHA said it plans to release a draft solicitation later in May and the final request for proposals in July.