NOAA seeks unmanned systems to monitor Hawaii's waters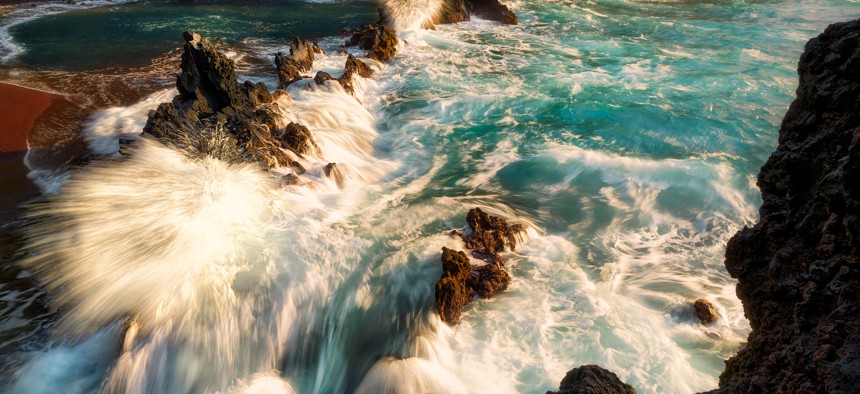 The National Oceanic and Atmospheric Administration wants the crafts to work alone for 30 days or more as they collect data in calm and rough seas.
The National Oceanic and Atmospheric Administration is looking toward unmanned systems as a way to collect environmental data in waters around Hawaii.
A new sources sought notice describes NOAA's need for unmanned systems to support their research efforts, as well as for the National Marine Fisheries Services and the Pacific Island Fisheries Science Center. NOAA wants to collect more data to assess the ecosystem productivity in the Hawaiian Islands.
The unmanned devices will operate in the water, but can be no more than two feet above the waterline. They would have to be able to "hold station" for tens of minutes. A "station" would have a diameter of about 250 meters.
The crafts would have to operate and collect data in calm conditions, as well as when waves crest at least 30-feet high. The crafts also need the ability to operate within a kilometer of the shore and provide new real time updates of location and ocean parameters.
NOAA's requirements are for the crafts to operate for at least 30 days.
Among the data points NOAA wants to collect are air temperature, wind speed and direction, ocean temperature, salinity, fluorometry, light wave height, period and direction.
NOAA released the notice on Sam.gov on Thursday. Responses are due April 6.