Biden's budget includes $200M for TMF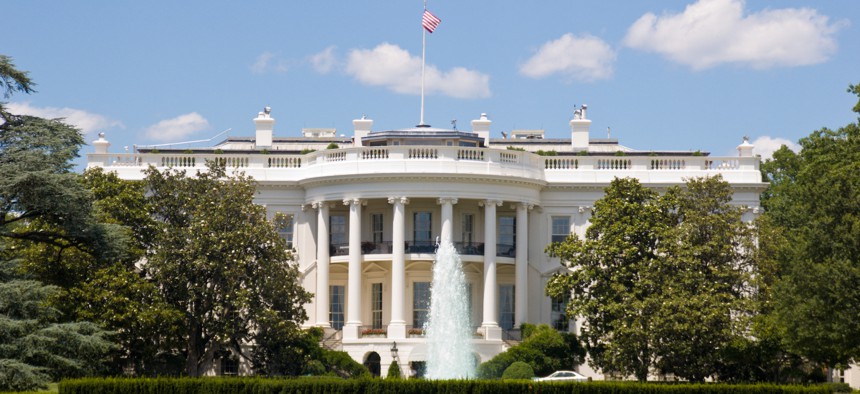 The Biden administration's fiscal year 2024 budget request features proposed funding gains for key civilian technology modernization programs facing scrutiny on Capitol Hill.
The Biden administration's fiscal 2024 budget request seeks  increased support for technology programs across the federal government, including big additions at the Federal Aviation Administration, the Department of Veterans Affairs, the Technology Modernization Fund and others. 
The Office of Management of and Budget provided an overview of the $1.7 trillion request covering discretionary spending on Thursday, with more detail expected early next week.
The request breaks down into $885 billion for defense and about $810 billion for non-defense programs. The overall budget price tag of $6.9 trillion includes spending on mandatory programs like Social Security and Medicare that aren't subject to annual appropriations.
The administration is looking to increase funding for several tech programs that have faced public scrutiny in recent months. 
Revolving fund
The General Services Administration's Technology Modernization Fund gets a boost under the request, with a proposed additional $200 million in fiscal 2024, to support several ongoing administration goals. The revolving fund is used to advance no-year money to agencies who apply for support for technology upgrades The fund launched with payback requirements to keep the fund solvent, but those have been adjusted to allow for partial repayment.
"TMF is particularly well-positioned to make a large impact in the federal government's ability to deliver excellent, equitable and secure services and customer experience by identifying opportunities to leverage technology across agencies and investing in IT modernization, cybersecurity and user-facing services," the budget document said. 
But TMF has routinely drawn scrutiny from Congress, with Senate appropriators proposing last summer to eliminate any new funding for the program in the fiscal 2023 budget.
Lawmakers can also point to a $1 billion plus-up for the fund included in the American Rescue Plan Act and a $50 million appropriation from Congress in FY2023 as evidence that the fund is already well supported. The Biden administration's 2024 TMF request is well short of last year's proposal, which included $300 million for the fund. 
Scrutiny of the fund will likely further increase after a GSA inspector general's report alleged this week that the agency's identity proofing website, Login.gov, did not meet government standards for identity proofing, despite claims from officials that it did.
That effort, housed at GSA, was the subject of a  nearly $187 million award from the TMF to scale up the service for more widespread adoption. The oversight report claimed that agency officials "misled the Technology Modernization Board in securing funding for Login.gov" by stating that the website fully complied with certain identity verification standards that it ultimately did not. 
NOTAM modernization
The FAA would also get $500 million more in funding, up to $3.5 billion in total, for modernization efforts supporting the National Airspace System, including accommodating both commercial manned and unmanned aircraft growth.
The funding proposal comes more than a month after the failure of a real-time flight operations information system, known as the Notice to Air Missions, briefly caused a nationwide ground stop of air travel and brought further congressional scrutiny of ongoing modernization efforts.
According to Transportation Department budget documents, $115 million is targeted for accelerating the modernization of the National Airspace system including NOTAM modernization. 
VA electronic health records
The budget request calls for $1.9 billion to go towards EHR modernization as House Republicans continue to blast the program for implementation delays and increasing costs. The request represents a nearly 16% increase from the 2023 appropriation for the program.
In January, GOP leaders of the House Veterans Affairs Committee introduced legislation to force improvements to the VA's troubled $20 billion-plus EHR modernization project or ditch it for the department's in-house system. Democrats have voiced opposition to those efforts thus far.  
Under the request, the department would also get $6.4 billion for information technology – a 10% uptick from 2023 enacted levels.