Air Force chooses 18 for $960M global security support program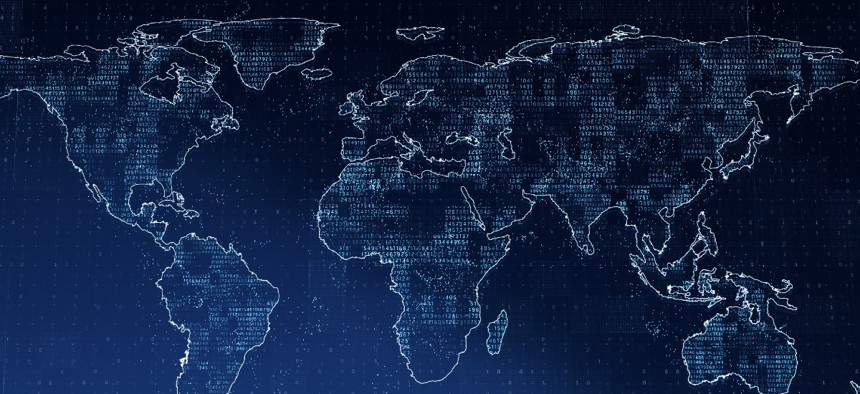 The service branch runs this contract for the deputy assistant defense secretary for counter narco-terrorism/global threat.
Eighteen companies have won positions on a potential nine-year, $960 million contract to work with Defense Department components in carrying out a global security program focused on countering drug trafficking and terrorism.
The Air Force runs the procurement on behalf of DOD's deputy assistant secretary for counter narco-terrorism/global threat, while 75 companies submitted proposals for this recompete.
Awardees as announced in the Pentagon's Wednesday digest are:
Advanced Engineering Solutions and Services
AOC Program Solutions
BFS Solutions LLC joint venture
BL-Academi joint venture
Cambridge International Systems
Chimera Enterprises International
Commonwealth Trading Partners
Culmen International
Fluor
HTGS-Culmen joint venture
LRG Service
Next Evolution Logistics Solutions
Obera
PAE Applied Technologies (now part of Amentum)
Patriot Group International
Resicum International
SGI Global
Weaponize LLC joint venture
They will compete for task orders under the Counter-Narcotics and Global Threats Operations, Logistics and Training Support program, which supports DOD entities and their international partners on enhancing how they detect and halt national security risks.
Illegal drugs, trafficking, piracy, transnational organized crime and threat finance networks are examples of security issues that program is targeted toward.
The contract announced Wednesday is the follow-on to a round of 23 awards made in 2016 at a $975 million ceiling over up to seven years.