Accenture prevails in long fight for Healthcare.gov work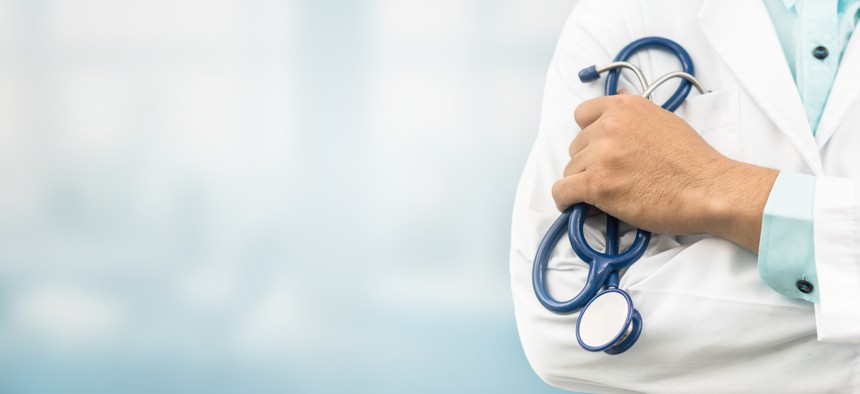 It has been a long battle for Accenture Federal Services to keep its contract supporting Healthcare.gov and the federally-facilitated exchanges for people to sign up for health insurance.
But AFS now appears to be in the clear from all protests involving the contract and is publicly touting the $628 million recompete award in a press release issued Thursday.
Accenture has been the prime manager of the exchanges since 2014 after it was hired to fix the web portal of the health insurance exchanges, which are backbone of Healthcare.gov and the Affordable Care Act past during the Obama administration.
The Centers for Medicare and Medicaid Services awarded the recompete in September 2022, according to Federal Procurement Data System records. But that was just the end of a multi-year fight for Accenture retain the work.
CMS originally awarded the follow-on contract to Deloitte in November 2019, which prompted protests by Accenture. Two subsequent rounds of protests and corrective actions continued to favor Deloitte.
But in spring 2021, CMS swung the award back to Accenture. Deloitte followed with its own protest.
Another corrective action followed that but Accenture won the contract for keeps on Sept. 7 against one other bidder, according to FPDS. A search of the Government Accountability Office protest docket does not show a Deloitte filing another protest.
Now that Accenture has issued a public announcement, the contract is no longer in the protest phase. The new award runs through Oct. 1, 2027.
The company has supported CMS through nine open enrollment periods, Accenture officials said in a statement.
"We look forward to continuing our trusted partnership with CMS on this work which includes eligibility determinations, enrollments processing, health plan validations, and issuer payments, among other services," said Joan Horenstein, CMS client lead for Accenture.
CMS awarded the contract as a task order through its Strategic Partners Acquisition Readiness Contract vehicle.