Incumbent and challenger protest $300M VA award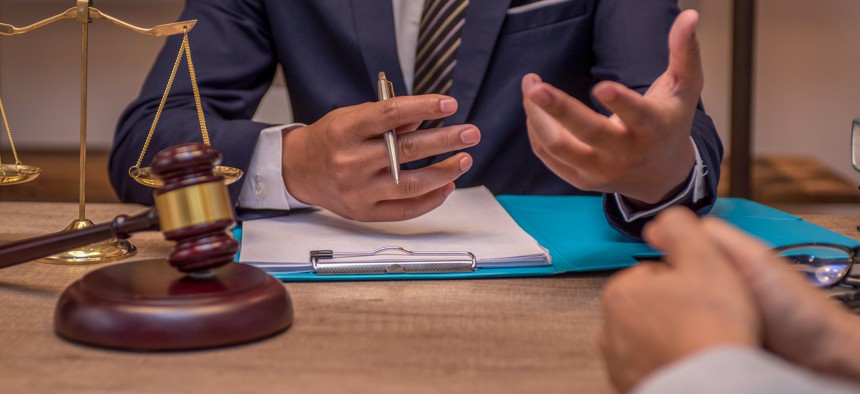 Allegations include poor evaluations, an improper best-value tradeoff and charges of an organizational conflict-of-interest on the part of the winner.
One incumbent and a challenger are pushing back against the award of a nearly $300 million task order to a company to support the Veterans Affairs Department's financial services center.
The award went to DexteriTech Solutions, a small business joint venture. The task order for management support services falls under the VA's T4NG contract vehicle for technology transformation solutions.
TISTA Science and Technology Corp. is the incumbent and filed a protest along with Aptive Resources, another competitor.
In its protest, TISTA contends the VA disregarded strengths in its proposal and did not correctly evaluate DexteriTech's proposal. TISTA is arguing the VA did not follow the best-value tradeoff methodology described in the solicitation.
TISTA also is saying the VA should have considered risks associated with DexteriTech's pricing strategy and lack of a cleared workforce ready to work on day one of execution. TISTA claims DexteriTech did not tell the VA that one key member of the team was no longer available.
Aptive Resources' protest raises similar arguments about price evaluation, the evaluation of its proposal's strengths, and how the best-value tradeoff did not follow the solicitation.
But Aptive raised an organizational conflict-of-interest allegation because a member of the DexteriTech joint venture is a subcontractor on a related effort. Aptive claims that if the current award holds, the joint venture member will oversee its own work on the related contract.
Aptive also argued that because of the related work, DexteriTech had an advantage in the competition because of unequal access to information about the agency's requirements.
That is a lot for the Government Accountability to sort through, unless the VA sees some merits to the protests and takes a corrective action to address those issues.
If not, GAO will rule on the protests by mid-to-late March.
If you are checking the GAO docket for this one, TISTA filed an immediate protest after losing the contract but saw it dismissed because the debriefing had not taken place yet.
TISTA refiled after the debriefing. That is why the docket shows two protests involving TISTA.