Google Cloud gets DOD's blessing. But will it win contracts?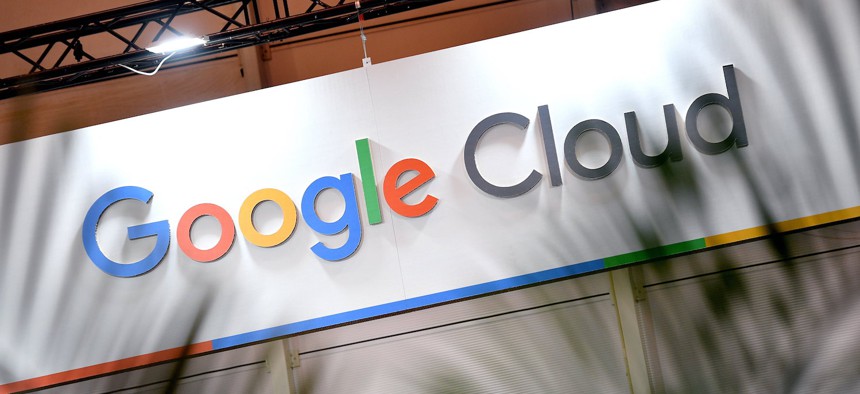 Within days, the Pentagon is expected to announce winners of its up-to-$9 billion tactical cloud effort.
Google is one step closer to being a cloud provider contender for the Defense Department. 
The Pentagon's IT agency granted the tech giant provisional authority to host sensitive, unclassified information from national security systems—a key requirement for the Defense Department's data-sharing plans with Joint All Domain Command and Control, or JADC2. 
Google cloud services span infrastructure, platform, and software "capabilities across public and hybrid cloud environments, supporting up to [Impact Level 5] data for DOD and federal communities," according to the Defense Information Systems Agency's blog post announcing the decision. 
The Defense Department has six security levels designated for cloud providers, with Impact Level 6 reserved for classified data. 
"This authorization will provide the warfighter another safe, secure cloud-hosting capability to store and process mission-critical information," Air Force Lt. Gen. Robert Skinner, DISA's director and commander of the Joint Force Headquarters-Department of Defense Information Network, said in the blog post.
The provisional authorization covers a large-scale system to analyze geospatial data, encryption tools, storage, Google's compute engine which helps support virtual machines, private cloud offerings, and identity and access management.
The agency's announcement, while not an endorsement of the company or any contract, precedes the anticipated award by mid-December for the Joint Warfighting Cloud Capability, or JWCC, a potentially $9 billion contract that promises to deliver enterprise cloud computing across the military through multiple clouds and vendors. 
JWCC follows the failed $10 billion Joint Enterprise Defense Infrastructure cloud contract that was originally awarded to Microsoft but sustained significant legal challenges. 
Google first announced its intentions to compete for the major defense cloud contract last year. At the time, the Defense Department invited four major cloud providers to compete for JWCC: Microsoft, Amazon Web Services, Google, and Oracle. The contract award was originally slated for April, but was delayed until December so that the Pentagon could take the time to "get this right," John Sherman, DOD's chief information officer, told lawmakers earlier this year.
"I think we just underestimated the amount of time this was going to take," Sherman said during the Defense Information Systems Agency's Forecast to Industry event last month.
The plan, per the 2021 presolicitation notice for JWCC, is to award two contracts to Amazon Web Services and Microsoft, with the intention "to award to all cloud service providers that demonstrate the capability to meet DOD's requirements."