Dozens back in the hunt for a CIO-SP4 spot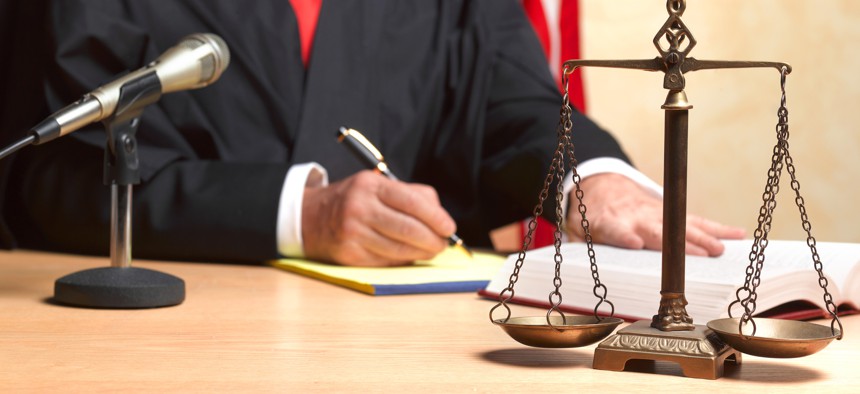 The National Institutes of Health's IT acquisition shop will rethink phase one of the competition for this $50 billion governmentwide contract.
As expected, the Government Accountability Office has processed and dismissed the more than 100 protests involving the CIO-SP4 contract vehicle with a single exception.
The National Institutes of Health organization running the procurement is taking a corrective action in an effort to address complaints about how it conducted phase one of the competition for the potential $50 billion governmentwide IT solutions vehicle.
Like many large multiple-award contracts these days, NIH's Information Technology Acquisition and Assessment Center used a self-scoring process for the first phase.
Bidders had to reach a certain threshold to move on. The protestors argued NITAAC's threshold was arbitrary.
The Government Accountability Office has dismissed 117 protests in this current round of challenges.
We first reported that the dismissals were coming a couple weeks ago, but GAO does not dismiss protests on a blanket basis. GAO had to verify that NITAAC's action would address each protest on an individual basis.
One protest remains at GAO from Premier Enterprise Solutions, which filed on Monday. That protest arrived at GAO after NITAAC sent its corrective action plan. Premier could be raising new grounds, or just be late to the party.
We have asked NITAAC for comment but have not heard back yet. It is unclear what the timeframe is for NITAAC to either eliminate bidders or make awards.
All protests to date have involved small businesses, so it is also unclear how those will impact the full-and-open awards NITAAC plans to make for CIO-SP4.
We will update this post as we learn more.