Space Force finalizes $272M data processing software contract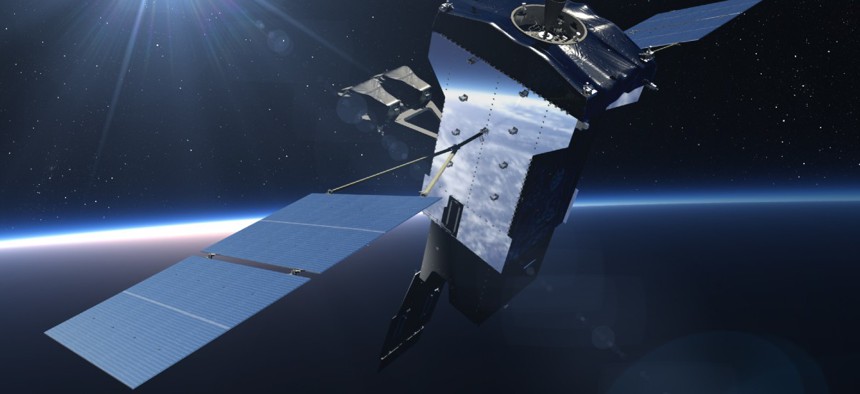 A Princeton, New Jersey-headquartered small business will work with the branch under this Other Transaction Authority pact.
SciTec will work with Space Force to develop software for processing raw data from sensors on missile warning satellites and turning it into information for users under a new $272 million contract.
The small business won an Other Transaction Authority Agreement through a prototype competition run by the Space Enterprise Consortium on behalf of Space Force, which had three teams in total to choose from.
Princeton, New Jersey-headquartered SciTech said Friday its Centil, Cosmic Advanced Engineering Solutions, L3Harris Technologies, Monterey Technologies, Outside Analytics and Raytheon Technologies.
SciTech's OTA focuses on the ground aspect of taking in data from the missile warning satellite constellations called Space Based Infrared System and Next-Generation Overhead Persistent Infrared.
As the lead Mission Data Processing Application Provider, SciTech will further iterate the software it developed for dim target tracking and data fusion.
The MDPAP program's goal is to further develop, tune, and integrate advanced algorithms, signal processing, graphical user interfaces and data communications components.
Raytheon won the $197 million contract in 2020 to build the ground station called Future Operationally Resilient Ground Evolution, which is still in development.