NASA unveils draft solicitation for $1.3B IT contract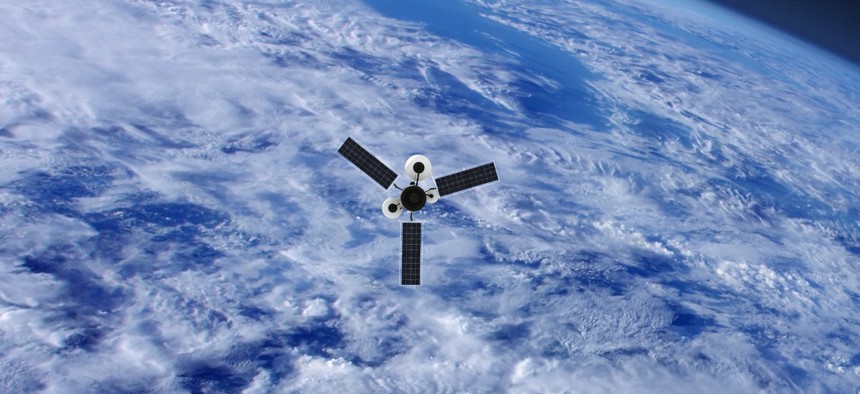 The space agency is bundling 10 incumbent contracts into this new procurement.
NASA has released the draft solicitation for an eight-year, $1.3 billion task order that we previously reported would consolidate up to 10 existing contracts.
This will be a large business award and some of the notable incumbents on existing contracts include Science Applications International Corp. and General Dynamics IT. Mori Associates holds a communication and outreach contract as a large business.
Small businesses hold the other remaining seven contracts to be consolidated into the NASA Consolidated Applications and Platform Services procurement. The draft request for proposals includes a requirement for subcontracting 32 percent of the work to small businesses.
The agency will compete NCAPS via the General Services Administration's Alliant 2 vehicle.
NASA wants to use the contract to standardize and improved how it manages platforms and applications with an eye toward financial savings as well.
Work will take place across all NASA centers as the agency's chief information officer looks to modernize how IT is used and implemented at NASA.
Solicitation documents describe NASA's goal of working with customers across government to enable mission success, capitalize on data management, access and innovation, safeguard NASA's data, optimize IT, and expand and develop the workforce.
The NCAPS contractor will responsible for general IT, customer support, information management services, direct mission support systems, and integration of currently decentralized support contracts.
NASA will evaluate proposals on mission suitability, cost/price and past performance. Mission suitability and past performance combined are more important than price.
Comments and questions on the draft RFP are due by Sept. 19. The final solicitation is expected around Oct. 12 with proposals due 30 days later. An award is slated for June 5, 2023.