NIH's cancer research arm awards $548M professional services contract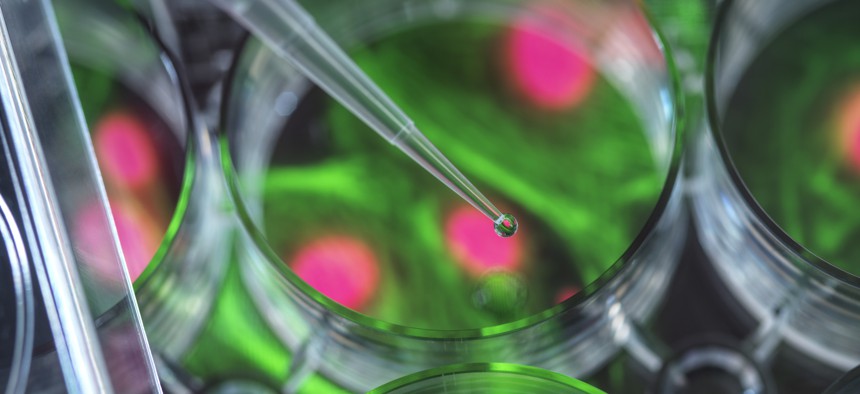 Five companies have won positions on a potential five-year, $548 million contract vehicle for IT and professional services to the National Institutes of Health's arm responsible for clinical trials related to cancer.
The National Cancer Institute sought industry support at multiple sites in the U.S. and around the world that house trials for cancer treatments and are led by NCI-supported organizations.
NCI received eight bids for the Cancer Trials Support Unit vehicle and made awards on July 28, according to Federal Procurement Data System records.
Awardees are:
EDJ Associates
Essex Management
PPD (incumbent)
Technical Resources International (incumbent)
Westat (incumbent)
GovTribe data describes the vehicle as covering operational, administrative, regulatory, IT and logistics support services.