MDA picks small business for $266M cyber contract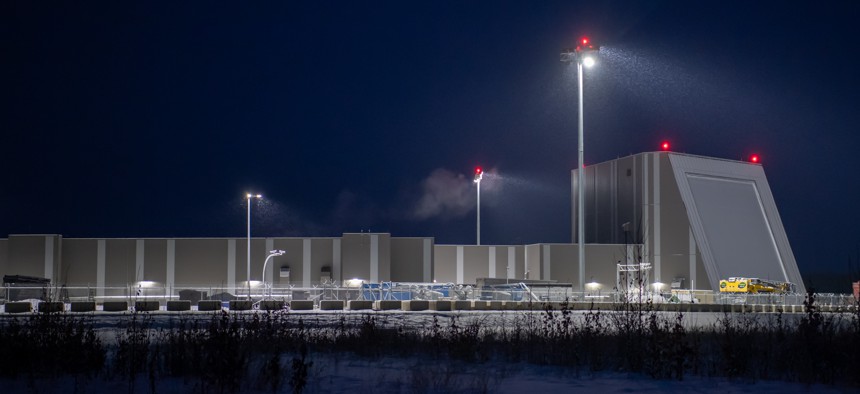 The Missile Defense Agency sought a contractor to help better secure weapons systems.
The Missile Defense Agency has selected a small business to help manage the cybersecurity of weapon systems under a five-year, $266.4 million contract.
Five Stones Research Corp. prevailed over six other bidders for the contract, the Pentagon said in its awards digest Monday. Deltek data indicates this is a brand new procurement.
The company will look at the effectiveness of the Defense Department's computer network defense service provider construct, integrate new cybersecurity information into system architectures, focus on system life cycles and document accreditations.
MDA has also tasked Five Stones with ensuring compliance with DOD cybersecurity policies, directives and mandates. Five Stones will also work to secure cloud-based information systems, evaluate proposed IT solutions, and identify vulnerabilities and threat mitigations on information systems.
Five Stones is a Native-American, woman-owned small business headquartered in Huntsville, Alabama that was founded by CEO Joni Green.
The company's website describes its capabilities as including engineering and test support services, information management and IT support services, and program management support services.
Contract vehicles in Five Stone's portfolio include Navy Seaport-e, and the General Services Administration's professional services schedule and 8(a) STARS.
Our request for comment on the MDA win has not been responded to yet.
Work will take place at Fort Belvoir and Dahlgren in Virginia; Huntsville; Schriever Air Force Base in Colorado; and Fort Greely in Alaska. The contract runs from October 2022 through October 2027.