Bidders push back on ranking for $10B DHS commodity IT vehicle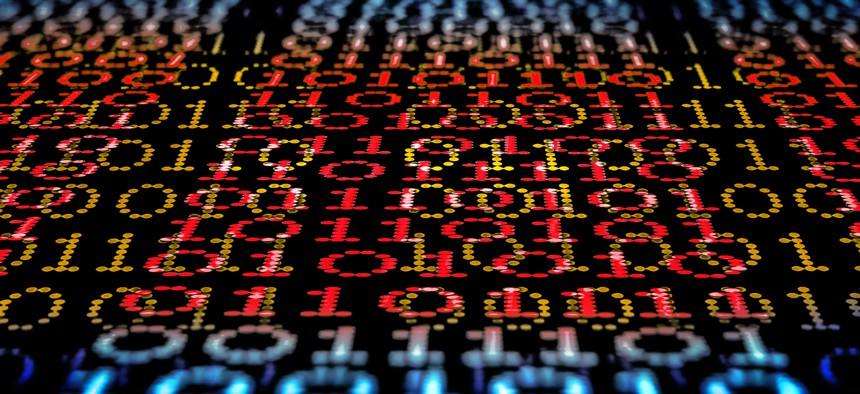 A new round of protests is underway after the Homeland Security Department told certain phase one bidders that they are unlikely to win spots on its FirstSource III small business contract.
NOTE: This story has been updated to correct the statement that companies were eliminated from the competition. They were not.
A large, long-term, multiple-award contract with a ceiling of billions gets hit with protests by unhappy companies that did not get selected for that vehicle.
Where have we heard that one before?
In this instance, the Homeland Security Department has weathered barrages of protests for its $10 billion FirstSource III contract vehicle to acquire commodity IT products and services from small businesses and joint ventures led by SBs.
FirstSource's ceiling of $10 billion and 10-year ordering period make it a desirable vehicle.
Close to $4.6 billion in task orders have flowed through the FirstSource program since the government fiscal year 2013.
DHS amended the FirstSource III solicitation through several corrective actions, given the earlier protests apparently raised issues the agency saw as legitimate.
Most of the protests were resolved in the late summer and early fall of 2021. The Government Accountability Office denied several protests that challenged requirements in the solicitation regarding ISO certifications for quality management systems.
FirstSource III is a two-phase procurement where competitors pass one gate before moving to the next phase. At the phase one gate some companies are told that they are unlikely to win a spot on the vehicle.
Both the protests and the corrective action last year led DHS to essentially extend phase one until earlier this month, when it notified companies they were unlikley to prevail in the competition. DHS calls this an "advisory" down select. Companies can continue to bid but are told that there chances are slim.
That low ranking triggered more protests at GAO as bidders filed their challenges. For more analysis on what this means see this story.
Seven companies so far have filed protests challenging DHS' phase one decisions:
CounterTrade Products
DH Technologies
DH Concepts Group
GovPlace
Invicta Group
IT1 Software
PatriaTech joint venture
DHS has also extended the deadline for submitting phase two proposals until Sept. 7, instead of the prior Aug. 24 due date.
The protests will not affect that timeline. DHS can continue to evaluate proposals while the protests are pending.
But DHS cannot make contract awards until the Government Accountability Office rules on the protests, an action expected by Nov. 21.