Veterans Affairs looks to upgrade benefit management systems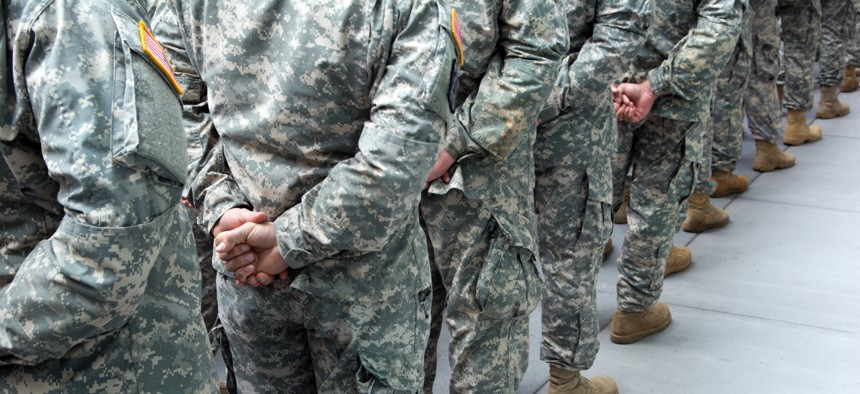 Current systems don't support analytics techniques such as data mining, automation and artificial intelligence.
The Veterans Affairs Department is looking to modernize the IT systems that support a wide range of benefits delivered to veterans and their families.
The Veterans Benefits Administration wants to improve how the systems are developed and move away from the current siloed approach, according to a new request for information posted on the GovTribe website.
Security is a challenge for the current systems in place, which are prone to instability and limited from enhancements. A second issue is that the systems don't support analytics such as data mining, automation and artificial intelligence.
The Veterans Benefits Administration also wants to lower operating costs, in addition to system stability and taking advantage of new technologies.
No dollar value is attached to the potential contract, but consider the Veterans Benefits Administration manages $123 billion in payments. Contractors should be prepared to address risk mitigation recommendations as well for the transition of each project, system and application.
The VBA has several lines of business it is responsible for:
Disability compensation
Pension and fiduciary
Education
Insurance
Home loan guaranty
Veteran readiness and employment
Outreach, transition and economic development
The wants support for planning and VBA business execution of its IT priorities. That includes building business cases for IT investment, development of performance indicators, and benefit and impact statements. The agency also wants an architecture to support the functional model, business processes and data flows.
The RFI includes details on six tasks -- program management, strategy and business architecture, process analysis and optimization, process planning and management, requirements elicitation and definition, and transition planning.
Comments are due to the VBA by July 18.