Space Force backs off $700M engineering support award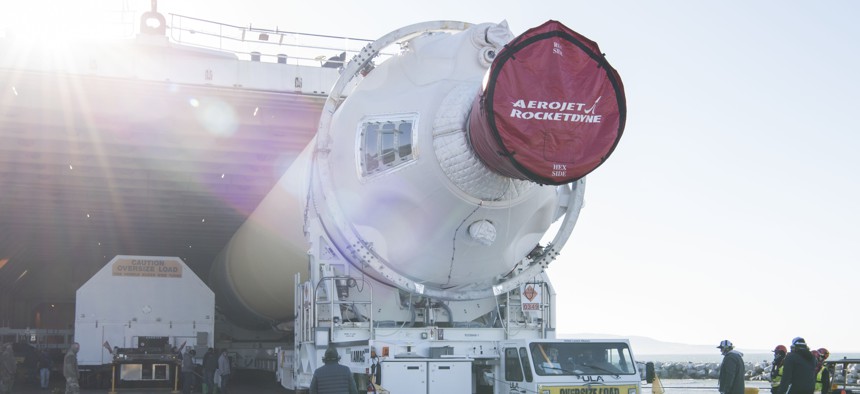 The decision to re-evaluate bids comes just as bid protest rulings were due.
It probably wasn't as dramatic as a game of chicken, but Space Force let things get almost to the end before deciding to rethink a $700 million award to Booz Allen Hamilton.
Both Science Applications International Corp. and ManTech International filed protests in February after Booz Allen won the Systems Engineering and Integration Service Support task order. SAIC was the incumbent thanks to a series of acquisitions.
Space Force plans to use the order for acquiring support services in configuration, interface, and schedule management; as well as risk management and data management. The order falls under the OASIS professional services vehicle.
The protests challenged the evaluation of proposals and raised concerns about an organizational conflict-of-interest on Booz Allen's part.
The protests were filed Feb. 7 with a due date of May 18. Several supplemental filings followed as Space Force made response and the protesters updated their challenges.
But earlier this month, Space Force decided that it likely wouldn't prevail and is taking a corrective action. The Government Accountability Office dismissed the protests on May 5. Generally, corrective actions come earlier in the process and not just weeks before a decision is due.
Space Force has agreed to re-evaluate proposals, open discussions with bidders and review the claims of an OCI. A new award decision will follow.
No guarantee that either SAIC or ManTech will ultimately be the winner. At the very least, it sounds like Space Force needs to better document its decision.