NASA expands crowdsourcing program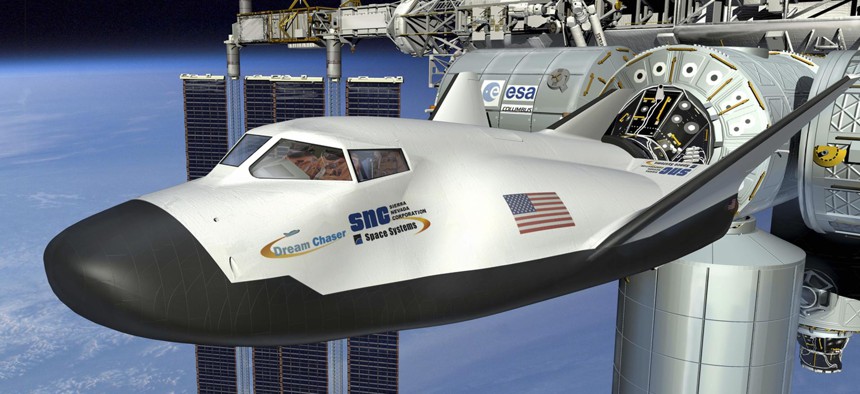 More companies join the effort, for which NASA expanded the ceiling to $175 million so it could conduct more prize challenges to solve tough problems.
NASA has added more companies and increased the ceiling on a program to use crowdsourcing techniques to solve tough problems.
In 2020, NASA named 19 companies to the NASA Open Innovation Services 2 contract with a $24.9 million ceiling.
The program is used to launch prize competitions through the NASA Tournament Lab, which is part of NASA's Center of Excellence for Collaborative Innovation.
NASA expanded NOIS 2 with an on-ramp process this winter to add more companies and increase the ceiling to $175 million. The on-ramp contract runs for three years. Thirteen companies apparently were added to the vehicle.
Accenture's federal subsidiary and small business Blue Clarity are the first two out with an announcement of their selections for an award.
"Federal agencies often have a backlog of challenges that can be best addressed by tapping into the expertise of a network of best-fit industry leaders," Rod Adkins, Accenture Federal Services' lead technical adviser to NASA, said in a release.
Accenture's role will be to bring new methodologies and engage new partners for NASA.
For Blue Clarity, the contract is its first win in a full-and-open competition.
NASA describes the National Tournament Labs' goal as to tap into a global network of experts that also can be used by other agencies.
The agency is looking to generate new ideas, scout promising technologies, share best practices and measure outcomes.
Some of the challenges include improving enterprise search capabilities, optimizing user interfaces and the use of artificial intelligence to predict risk.