General Dynamics-Iridium team wins $324M ground systems contract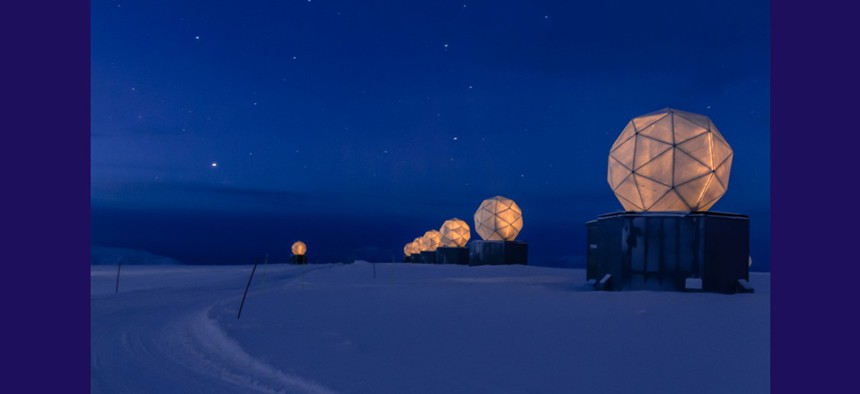 The Space Development Agency is buying the assets to support at least 100 low-Earth orbit satellites.
A team of companies led by General Dynamics and Iridium has won a potential seven-year, $324.5 million contract to build ground entry points and operations centers for a future Space Development Agency satellite constellation.
SDA describes the National Defense Space Architecture as network of interconnected satellites that will provide sensors, surveillance and communications to users on the ground.
The award announced Thursday is specific to the group of so-called "Tranche 1" satellites in low-Earth orbit. There will be 126 of those satellites when fully deployed.
KSAT USA, Raytheon and Emergent are also on the General Dynamics-Iridium team.
The satellites are part of the foundation for what the military is calling the Joint All-Domain Command and Control construct also known as JADC2, which is intended to connect every soldier and system in a more unified network architecture.
General Dynamics and Iridium will also provide network operations and systems integration services to SDA. That includes enterprise management, network management, mission management, payload data management and constellation monitoring.