Joint venture resurrects protest of $300M DHS contract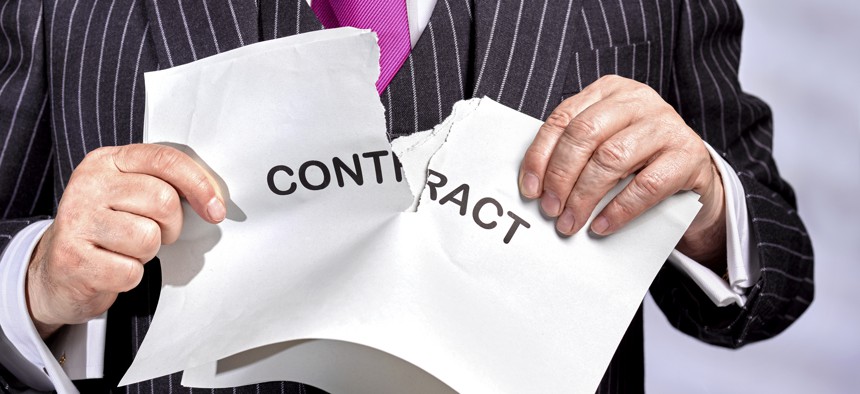 HeiTech-PAE saw an earlier protest rejected as premature but is back now complaining that the Homeland Security Department did exactly as feared -- pick someone else for a $300 million contract.
Folks at the HeiTech-PAE LLC joint venture knew they didn't like the direction a $310.6 million Homeland Security Department contract was headed.
They took their complaints to the Government Accountability Office but were rebuffed. It was too soon they were told.
DHS has done exactly what was feared by the joint venture comprised of small business HeiTech and large business PAE, so the team is back with another protest challenging how DHS evaluated proposals for a support services contract at U.S. Citizenship and Immigration Services.
Brillient has won the contract for a second time. Award number one in late July drew protests from HeiTech-PAE and others. DHS took a corrective action in late September and decided to re-evaluate proposals.
That corrective also drew a protest from HeiTech-PAE, which complained that the agency "does not commit to performing a complete reevaluation of the offerors' proposals." The venture claimed the corrective action was tantamount to an announcement that the plan was to act improperly.
But as I said, GAO rebuffed that protest because the evaluation had not actually happened yet.
"If HeiTech-PAE is not selected for award, it may raise whatever evaluation errors it deems appropriate at that time," GAO wrote.
Which is what HeiTech-PAE is doing now. Brillient has won the contract again and HeiTech-PAE is back with a protest.
In essence, they are telling GAO -- "See, we told you there would be a problem."
The venture declined to comment on the protest.
A decision from GAO is expected by June 8.