Deloitte protest pushes Army to reset energy support contract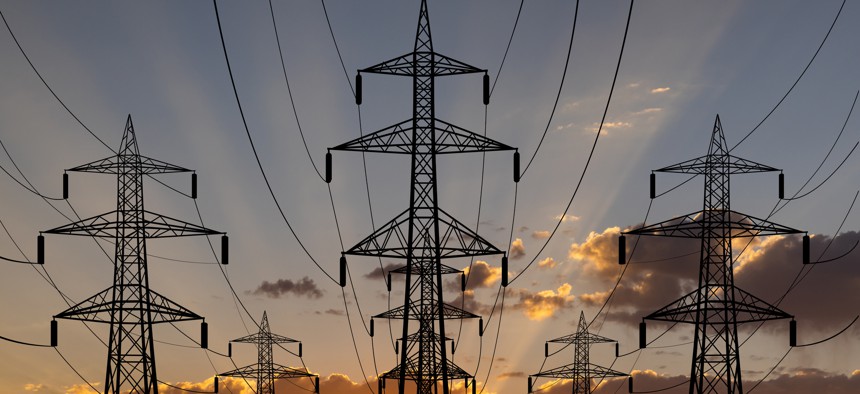 Deloitte and Booz Allen Hamilton are battling to help the Army Corps of Engineers manage energy initiatives and a protest has knocked the competition back to square one.
A bid protest battle between Deloitte and the Army Corps of Engineers was on the brink of a decision, but then the Corps blinked and backed off their selection of Booz Allen Hamilton for energy initiative support work.
The Corps picked Booz Allen to work with a pair of Army offices that are tasked with making sure Air Force and Army facilities have a stable, dependable, and resilient supply of energy.
Booz Allen won the $91 million award as a task order under the OASIS professional services vehicle.
While specifics on Deloitte's objections aren't available, the timeline of this protest and the corrective the Army Corps of Engineers took is telling.
Booz Allen first won the contract in September and Deloitte filed a protest, which was quickly dismissed because the Corps took a corrective action. But the award again went to Booz Allen in November and Deloitte filed another protest in early December.
The Government Accountability Office was expected to rule on the protest by March 16. Since Deloitte first filed its protest in December, the firm made two more supplemental filings as it built its case and responded to the Corps' defense.
But on March 3 -- less than two weeks before the GAO decision was due -- the protest was dismissed because the Corps took another corrective action.
When a corrective action comes this late in the game, it generally means the agency realized it was going to lose. Rather than risk a decision that would go against them and get GAO recommendations they may not like, the agency makes a last-minute corrective action.
In this case, the Corps has taken a significant action. In essence, it has reset the procurement through five actions:
Booz Allen's award is rescinded
The solicitation will be amended
The Corps will call for revised proposals
A new evaluation board will be created to evaluate the revised proposals
The Corps will make a new award decision.
The new evaluation board jumped out at me and I'm making a records request of GAO to get more of the details.
I want to learn more about Deloitte's allegations and more about the Corps' thinking behind the corrective action. The process might take several weeks but stay tuned.