Leidos fighting for second chance at $4.5B NGA cloud contract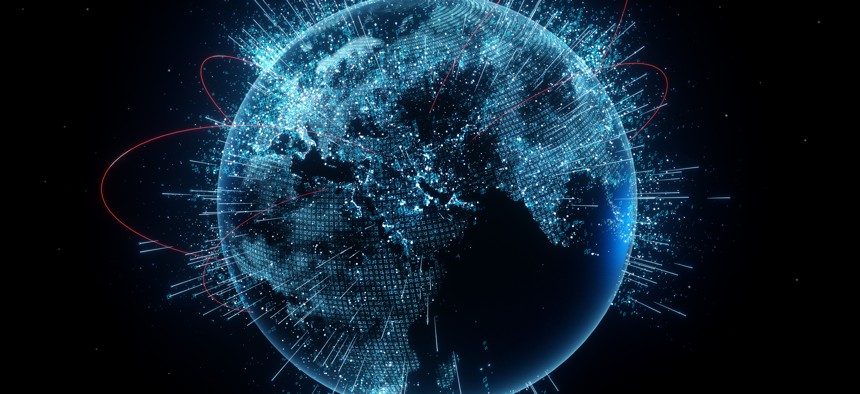 As is normal for any large award: General Dynamics IT is facing a challenge to its win of a $4.5 billion cloud services contract with the National Geospatial-Intelligence Agency.
Leidos first filed the protest on Dec. 28 and made a supplemental filing on Jan. 3. A decision from the Government Accountability Office is expected by April 7.
The massive contract covers NGA's user facing data center services that support multiple networks and security domains. NGA is seeking to upgrade its cloud computing and desktop environments intelligence mission.
The contract comes with a five-year base period and five individual option years.
It is no wonder that an unsuccessful bidder would file a protest given the size, scope and customer. Leidos declined to comment. GDIT also has not responded to a request for comment.
We'll track GAO's protest docket to see if anyone else files, though the window is rapidly closing on new protests.
Generally, these kinds of protests challenge how the evaluation was conducted. We'll update this post if we learn more.
Neither Deltek nor GovTribe list any incumbents for this contract, so this is likely a new procurement or one where several existing contracts are being bundled into one.
Like much of the intelligence community, NGA is rapidly moving to the cloud to gain several advantages including close to real time decision making, greater use of artificial intelligence, and more computing power at the edge. NGA also faces the challenge of efficiently working with and analyzing massive amounts of data.