Who won 2023's GovCon awards?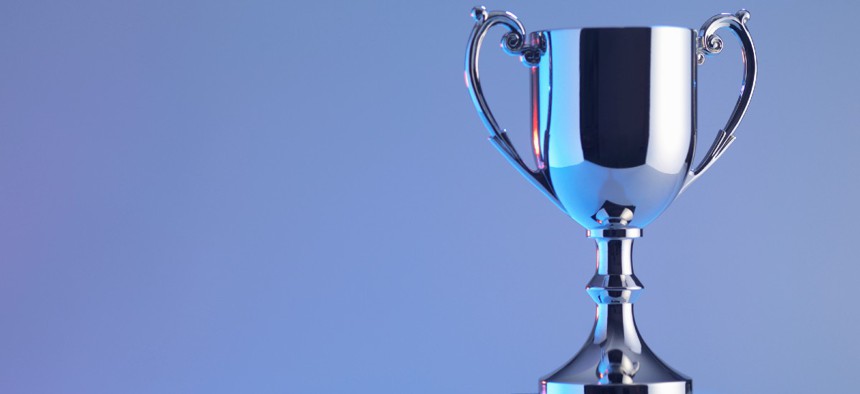 The Northern Virginia Chamber of Commerce and Professional Services Council have announced the 2023 class of companies and executives to receive the Greater Washington Government Contractor Awards.
Per tradition: four GovCon companies and three executives were recognized for their success in the market, plus contributions to employees and the wider community.
This was the 21st annual edition of the awards, which also included the induction of Sudhakar Kesavan into the Greater Washington Government Contractor Hall of Fame.
Kesavan led ICF as chief executive from 1999 to 2020, a period that included the company's initial public offering in 2009. ICF grew from $100 million in annual revenue and 550 employees to respective figures of $1.5 billion and 7,000 during his 13-year tenure.
This year's Public Sector Partner award went to Dawn Meyerriecks, the long-time intelligence community leader and more recently deputy director for the CIA's science and technology organization.
Winners and categories of the industry awardees are below.
Contractors of the Year
ICF: greater than $300 million
REI Systems: between $75 and $300 million
Royce Geo: between $25 and $75 million
ShorePoint: up to $25 million
Executive of the Year
Carey Smith, CEO of Parsons Corp.: greater than $300 million
Ali Reza Manouchehri, CEO of MetroStar: between $75 and $300 million
Carissa Christensen, CEO of BryceTech: up to $75 million
Royce Geo's support of the National Geospatial-Intelligence Agency's Economic Indicator Monitoring initiative was selected for the Program of the Year award.