ManTech to acquire digital transformation services provider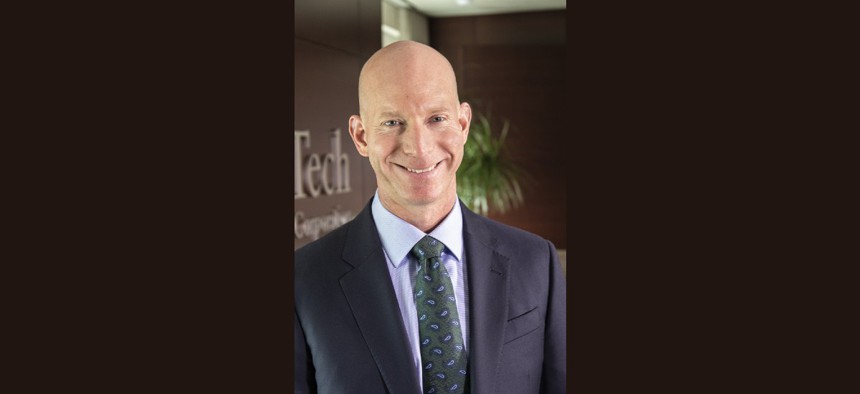 This first acquisition of ManTech's as a Carlyle Group-backed company accelerates its strategy to build a consulting services practice.
ManTech International's planned acquisition of Definitive Logic is an important step forward for the buyer as it rolls out its new four-year corporate strategy.
"This signals a major move into consulting services for us," ManTech CEO Matt Tait told Washington Technology. "This is a pivot we wanted to make."
Terms of the transaction announced Tuesday were not disclosed, but ManTech said that Definitive Logic will bring along 330 people. The purchase should close after it goes through the regulatory approval process, most likely this fall.
Definitive Logic will bring skills around cloud computing, cyber, the DevSecOps software development practice, data engineering, and artificial intelligence and machine learning. Definitive Logic also brings several technology partnerships. The company is backed by Blue Delta Capital Partners.
"We are just really excited about how their skill sets are such a good fit for where we want to go," Tait said.
The acquisition of Definitive Logic is part of ManTech's plan to beef up its digital transformation capabilities and build a related consulting practice. ManTech was looking to build those consulting skills organically, but Tait said the opportunity to acquire Definitive Logic allows for an acceleration of that plan.
Definitive Logic also brings along its spot on a large Air Force contract for transformation services, on which the company is one of seven prime contractors.
In the spring of 2022, Definitive Logic acquired Digital Mobilizations and inherited the latter's position on the $990 million Air Force Strategic Transformation Support contract originally awarded in 2020. That vehicle will move to ManTech once the purchase of Definitive Logic closes.
GovTribe data estimates that Definitive Logic has won $65 million of task orders under the vehicle, which puts the company as the fourth-most successful out of the seven primes.
What made that contract more significant to Definitive Logic is that the other six primes are household names in the federal market – Deloitte Consulting, KPMG, Booz Allen Hamilton, Accenture, McKinsey, Grant Thornton and Boston Consulting Group.
The Air Force contract was a plus for ManTech because it brings complementary customers, Tait said.
"Where we are at the Air Force and Army, they aren't, and vice versa," he added.
For ManTech, this represents its first acquisition since the company was acquired by The Carlyle Group in the fall of 2022.
As the company approaches the one-year anniversary of that transaction, Tait said little has changed and that "They are letting ManTech be ManTech."
That means pursuing the four-year strategy and building capabilities as a "trusted partner" for its government customers.
ManTech wants to differentiate itself by bringing cutting-edge technology solutions coupled with a deep understanding of the customers' missions, Tait said.
"We want to be a technology agnostic, high-end provider of engineering services and cyber services but where we start is focusing on the solution," Tait said.
By following that strategy, ManTech decided it wanted to build its consulting capabilities.
"We realized that there was a gap. That there are thought leadership opportunities to the left of where we were sitting," Tait said. "We were doing some of that work but we realized that we could add more value to our customers if we started to the left."
Definitive Logic sees the same opportunities for growth by being part of ManTech, according to co-founder and CEO Paul Burke.
"We are proud of the transformation outcomes we have consistently delivered for the warfighter and taxpayer and are thrilled to double down on innovation and expand our capabilities as part of ManTech," Burke said.