SAIC agrees to divest supply chain business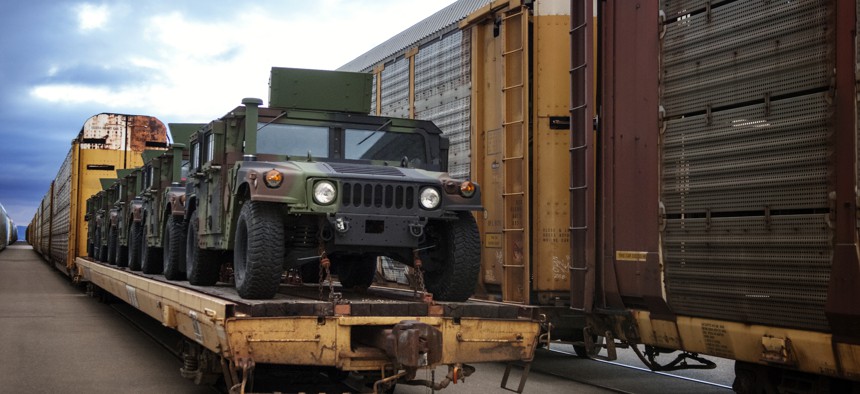 ASRC Federal will add more than 240 employees supporting the Defense Logistics Agency after the $350 million deal closes.
One company's unwanted business is a coveted acquisition for another firm.
Science Applications International Corp. is focusing on what it sees as higher-growth areas such as cloud computing, enterprise IT and systems integration. They no longer saw a long-term fit for the logistics and supply chain business.
But ASRC Federal sees that business as a "natural fit" with its base operations support unit that provides procurement, logistics and warehousing services to the U.S. military. ASRC Federal is the contractor owned by Arctic Slope Regional Corp., a Alaska Native Corporation
The two companies have struck a $350 million agreement announced Thursday for ASRC Federal to acquire the business from SAIC. They expect to close the deal before the end of SAIC's current fiscal year, which ends in February 2024.
In a release, SAIC CEO Nazzic Keene said the deal was a milestone for the company as it continues to shape its portfolio.
"The agreement allows for a seamless transition and continued support for the logistics and supply chain management business and their important customer missions," she said, adding the pending sale is "enabling SAIC to concentrate resources in our growth and technology accelerant areas of focus."
Revenue from secure cloud, enterprise IT, and systems integration and delivery account for close to 30% of SAIC's annual revenue today.
The Defense Logistics Agency is the primary customer of the supply chain business, which has about 240 employees.
"This acquisition provides another channel for growth by further diversifying our robust set of capabilities," ASRC Federal President and CEO Jennifer Felix said.
ASRC Federal is picking up technology-enabled supply chain management and logistics solutions.
The business' "work directly impacts the readiness of America's warfighters, and they will bring tremendous capability to both new and existing ASRC Federal customers," Felix said.
Jefferies LLC served as the financial adviser and King & Spalding LLC served as legal counsel to SAIC. Gibson, Dunn & Crutcher LLP served as legal counsel to ASRC Federal.