Maximus eyes growth as states restart Medicaid initiatives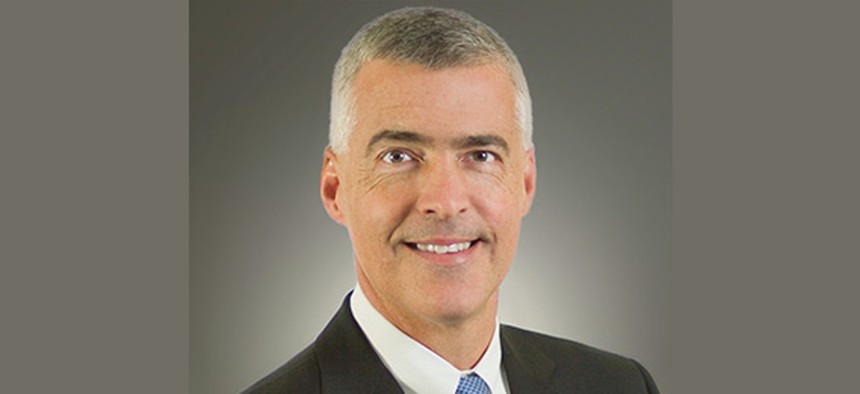 Provisions in the current federal budget are opening the door for Maximus to add more clinical and eligibility services support contracts.
Several trends are converging that Maximus sees as driving growth for the rest of its current and next fiscal years, executives said in their first quarter earnings call with investors Thursday.
Two things top their list of positive indicators:
The fiscal 2023 omnibus spending bill includes funds and a timeline for states to resume making annual Medicaid redeterminations.
 
The Veterans Affairs Department is gearing up to meet the requirements of the PACT Act, which expands health care and other benefits for veterans exposed to toxins including burn pits.
Medicaid redeterminations are an established business for Maximus, but annual redeterminations were paused during the COVID-19 pandemic.
During the call with analysts, Maximus CEO Bruce Caswell called the restarts of the redeterminations a "significant development" given the clinical and eligibility services the company provides.
There will be a early spike in work as states restart the redeterminations, but this will not be a boom like Maximus' COVID response support.
Caswell said the redetermination work is a sustainable business over the long term and one Maximus expects to be larger than before COVID.
Before COVID, there were 71 million Medicaid recipients who had to go through annual redeterminations. Caswell said that number has climbed to 91 million since the start of the pandemic in 2020.
Maximus Chief Financial Officer David Mutryn said the company expects to see the increase in work during its third fiscal quarter. The company's fiscal year aligns with that of the federal government's October-September calendar, so Maximus is currently in its second quarter.
McLean, Virginia-headquartered Maximus has contracts with 17 states that could turn into redetermination work. Thirty-nine percent of citizens enrolled in Medicaid live in states that do not have a contractor to help with redeterminations.
"These are customers that, if they find themselves in a pinch, that we can develop relationships with and add, if you will, new state customers through this process," Caswell said.
Fewer details emerged from the call regarding the PACT Act, but Caswell said they are starting to see a volume increase as the VA works through the initial claims for benefits.
"It's logical to assume that volumes will settle to a higher level than present over the longer term," Caswell said.
With the environment for growth clear, Maximus has increased its current fiscal year revenue revenue to between $4.85 billion and $5 billion.
First revenue revenue climbed 8.5% from the prior year period to $1.25 billion.