Former Dovel execs team with private equity partner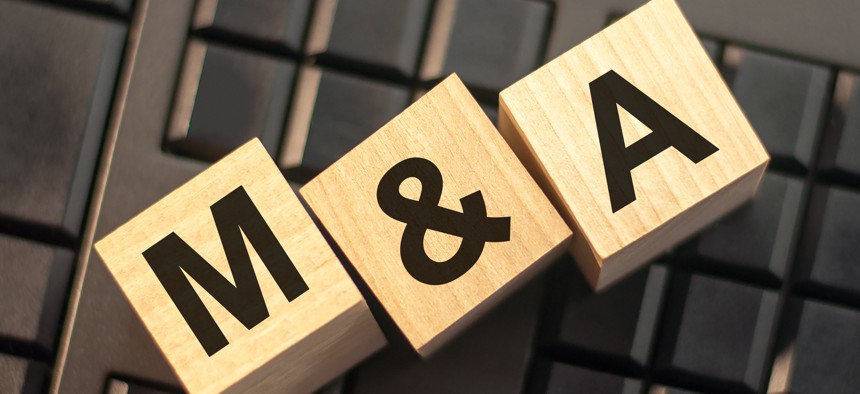 Madison Dearborn Partners is searching for more government technology companies to acquire.
Fifteen months leading the sale of their company to Guidehouse, two former Dovel Technologies executives including its then-chief executive are back in the government market.
Damon Griggs and Jon Brooks, chief legal officer and senior vice president for development, have joined forces with private equity firm Madison Dearborn Partners to look for new companies to acquire.
"MDP shares Jon's and my vision to build a new platform focused on delivering advanced technical capabilities to address the evolving demands of our federal customers," Griggs said in a release Friday.
The announcement was somewhat short on specifics, other than to say they are looking for solutions providers delivering advanced technologies.
"We look forward to partnering with Damon and Jon to identify businesses with significant growth potential that will benefit from the unique combination of Damon and Jon's expertise and MDP's deep industry knowledge and resources," said Matt Norton, a Madison Dearborn managing director and head of its business and government software and services team.
Madison Dearborn's current holdings in the market include space systems integrator LinQuest Corp. and contract management software provider Unison.
A two-decade senior leadership veteran, Griggs was chief operating officer and president of Dovel for several years before he became CEO in 2019. During that time, revenue more than doubled and the company completed several acquisitions.
By the time Guidehouse acquired Dovel, the company touted $450 million in annual revenue and had broadened its capabilities and customer base. Dovel was backed by Macquarie Capital.
Griggs' career prior to Dovel included executive roles at InScope International, Alion Science and Technology, and Washington Consulting.
As an attorney, Brooks has been involved in merger-and-acquisition transactions that totaled $7 billion in overall value. Prior to Dovel, he was involved in Engility's sale to Science Applications International Corp. and OSI Pharmaceutical's sale to Astellas Pharma.
It is not unheard of for private equity firms to partner with experienced executives and then go about searching for companies to acquire.
Last year, former LGS Solutions CEO Kevin Kelly reconnected with Madison Dearborn after the PE firm sold that company to CACI International for $750 million. That has not yielded any completed acquisitions yet. Kelly is now CEO of Arcfield, a systems engineering spinout from former parent Peraton.