Guidehouse to acquire Dovel Technologies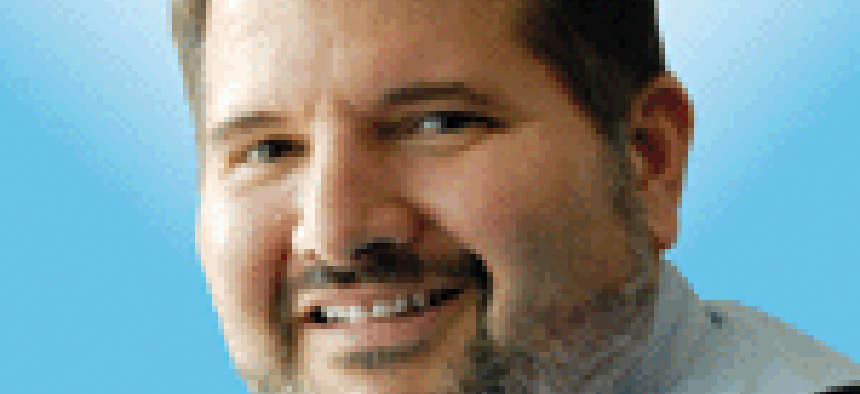 Dovel Technologies' run in the federal market is entering a new phase with the Wednesday announcement that it is being acquired by Guidehouse.
Guidehouse is looking to bolster its offerings in health, human services and public safety. This transaction is another example of a middle-tier player being acquired by a larger buyer, in this case the Veritas Capital-backed Guidehouse platform.
Terms of the deal were not disclosed, but Guidehouse said it expects annual revenue to hit $2 billion after the deal closes. In a February analysis, credit ratings agency Moody's Investor Service estimated Guidehouse's revenue for 2020 at around $1.55 billion 
Dovel is adding at least $400 million in revenue to that total, considering their acquisition AceInfo Solutions in 2020 pushed that number to $300 million. Dovel is ranked No. 69 on the 2021 Washington Technology Top 100 with $356.8 million in prime contracts to mark its debut on the list. Our Top 100 doesn't measure subcontracting revenue, so the overall sales figure is likely higher.
Guidehouse CEO Scott McIntyre called the Dovel deal a "strategic step in our journey to create the next generation global consultancy."
Dovel touts having significant experience in public health, research and IT capabilities.
"With complementary strengths in Guidehouse's focus areas, together we will be well positioned to continue delivering innovative solutions to tackle some of the most complex challenges facing government and commercial clients, while building resilience into important missions and services," McIntyre said in a company announcement.
Both companies expect to close the transaction by the end of this year.
Guidehouse was launched in 2018 with its current brand and identity after Veritas acquired that business, formerly the U.S. public sector arm of PricewaterhouseCoopers.
In August 2019, Guidehouse spent $1.1 billion to acquire Navigant for a greater presence in highly-regulated commercial markets. That deal doubled Guidehouse's revenue to about $1.3 billion, split relatively evenly between the government and private sectors.
Dovel also is owned by private equity. Macquarie Capital acquired that company in 2019 and steadily taken it up the food chain of the federal market's middle tier. 
The company has since captured some larger contracts thanks to the acquisition such as this $135 million Federal Emergency Management Agency award.
Dovel has also made some strategic hires along the way to bring in large business experience, such as the appointment of Chief Growth Officer Hitesh Vahistha from Perspecta and Chief Human Resources Officer Kelly Demaitre from CACI International. 
A series of top-level leadership transitions have also taken place in recent years. Paul Leslie became CEO in 2011, when Dovel had about 50 employees. Griggs came onboard five years later as chief operating officer and then became CEO in 2019, with Leslie moving to the executive chairman role.
Leslie retired earlier this year and was succeeded by Sudhakar Kesavan, formerly the longtime CEO and chairman of ICF.
The announcement of the acquisition by Guidehouse indicates that at least some members of the Dovel management team will move over, along with the other 1,800 employees.
"Through the integration of our two firms, our employees will experience an innovative and collaborative environment with expanded growth opportunities, while our combined clients will access a wider array of expertise, tools, and technologies," Griggs said in the company announcement. "We look forward to this new chapter together."
Houlihan Lokey acted as financial adviser to Dovel alongside Macquarie. Cooley LLP served as legal counsel. Milbank LLP and Covington & Burling LLP both acted as legal counsel to Guidehouse and Veritas. Avascent supported Veritas and Guidehouse with buyside due diligence work.